Knowledge Center
---
Candidate | Profile & IntelliSearch Jobs – 4/6/2021
Updated June 15, 2021
---
As of April 6, 2021 we have officially launched the NEW Profile and enhanced IntelliSearch Jobs features.
Dice empowers you to connect with the right opportunities faster and more easily than anyone in tech hiring. When you want to find your dream job, our platform enables you to discover and connect with the right recruiters at the right time.
The new, modern Technologist Profile enables you to better showcase your unique skills so you can connect with the right employers in a more transparent and genuine way.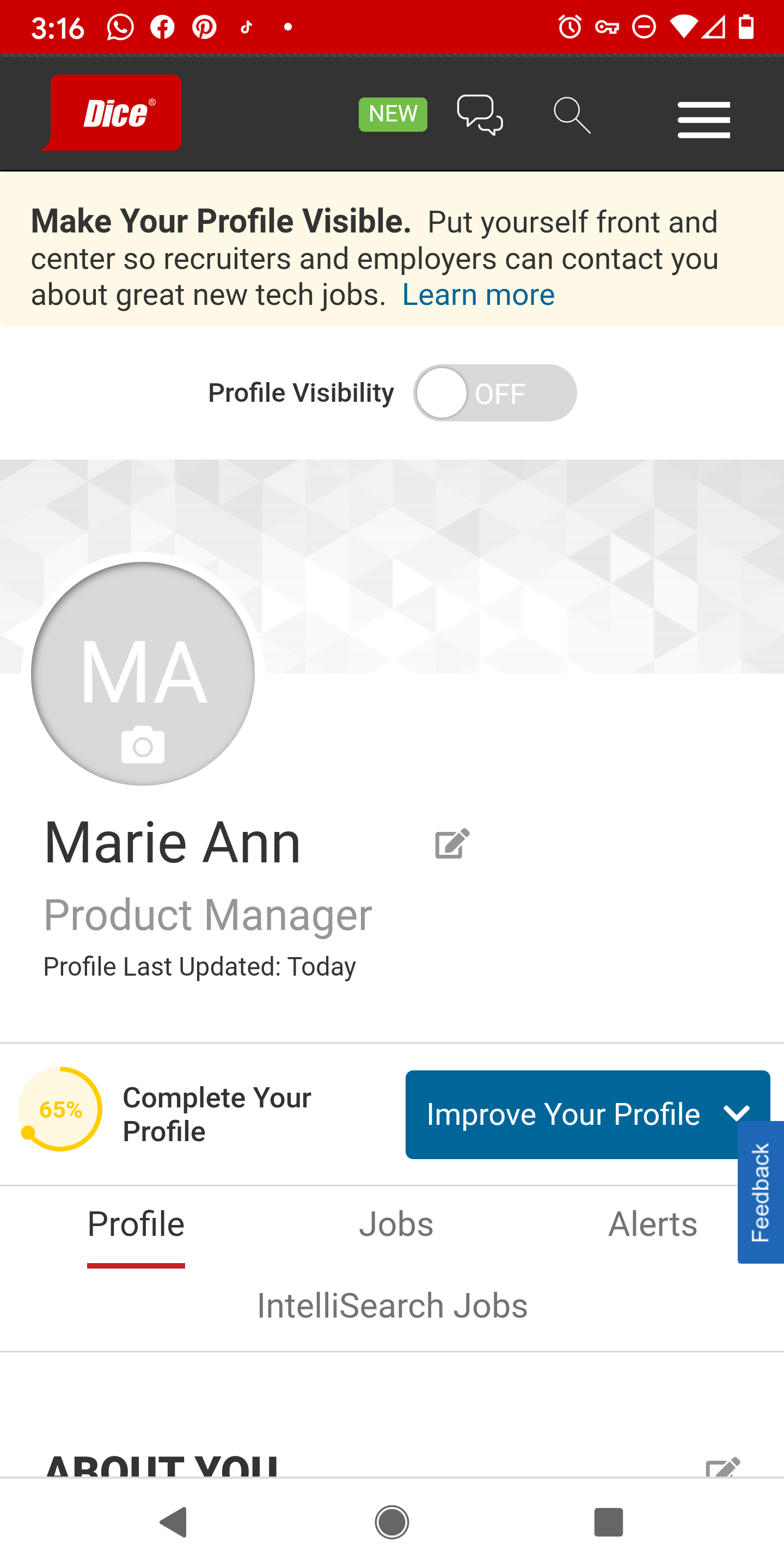 What's new on the Profile?
A more modern, engaging UI
UI allows for more user-friendly, progressive updates
Optimized for mobile web

IntelliSearch Alerts directly deliver personalized job recommendations based on the information in your profile—without you having to lift a finger.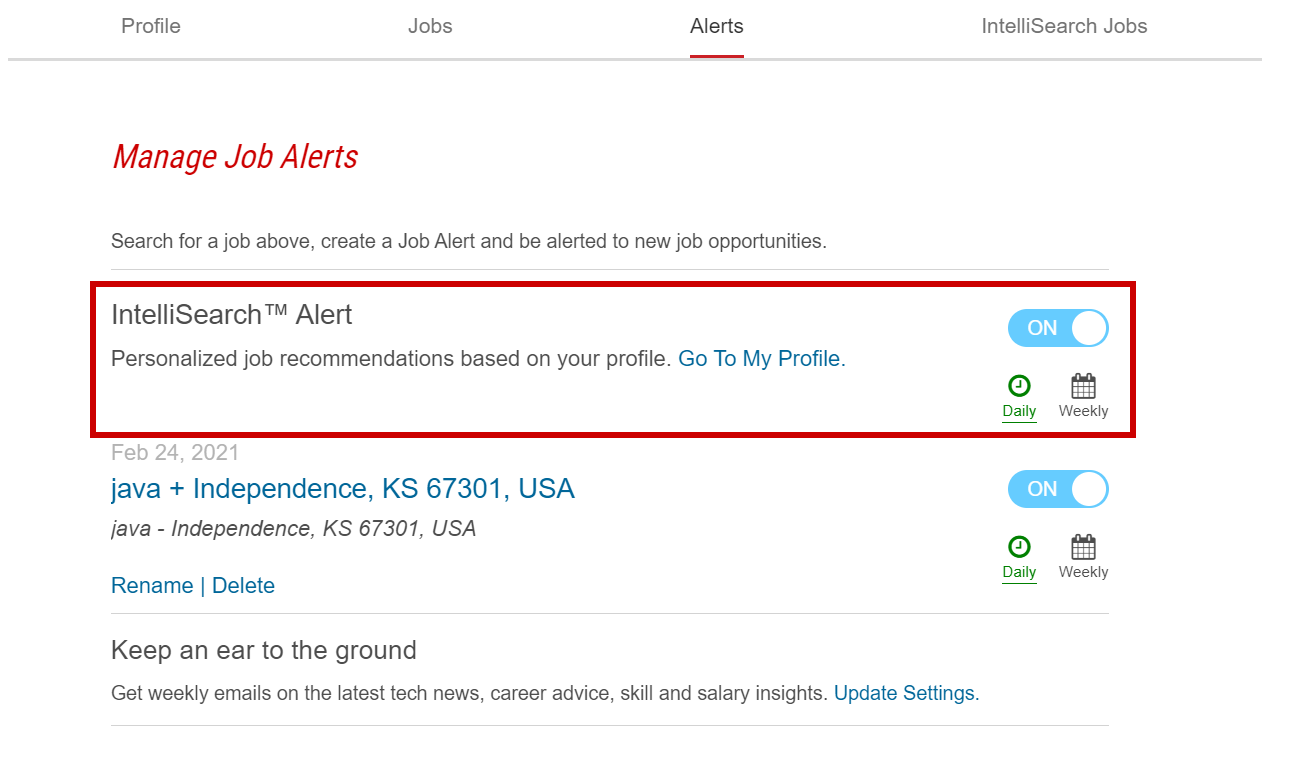 What's New with IntelliSearch Jobs?
IntelliSearch Jobs listing page, including new navigation consistent with the rest of the technologist account pages
IntelliSearch Jobs are automatically updated when you update your profile
For authenticated users, IntelliSearch jobs are also now shown on your Dice homefeed

By updating your profile and making it Visible, you can directly connect with engaged recruiters looking for your exact skills and experience!

Questions? Issues? Contact Product Support anytime by emailing techsupport@dice.com.
Prefer to talk on the phone? Call us Monday-Friday, 8am to 5pm CST at 888-321-3423.