Knowledge Center
---
Employer | Candidate Profile & IntelliSearch Jobs – 4/6/2021
Updated June 15, 2021
---
As of April 6, 2021 we have officially launched the NEW Candidate Profile and enhanced IntelliSearch Jobs features.
Dice empowers the most informed connections in tech hiring. We deliver your jobs directly to the most relevant candidates and offer detailed, transparent profiles for sourcing. When you want to instantly engage skilled tech talent, our indispensable career marketplace connects you with the right technologists at the right time, and with the right information.
The new Dice Candidate Profile, on the candidate experience, encourages technologists to update their profiles with new skills and experiences — and make their profiles Visible — to give you an even deeper and more transparent talent pool to quickly build your shortlist.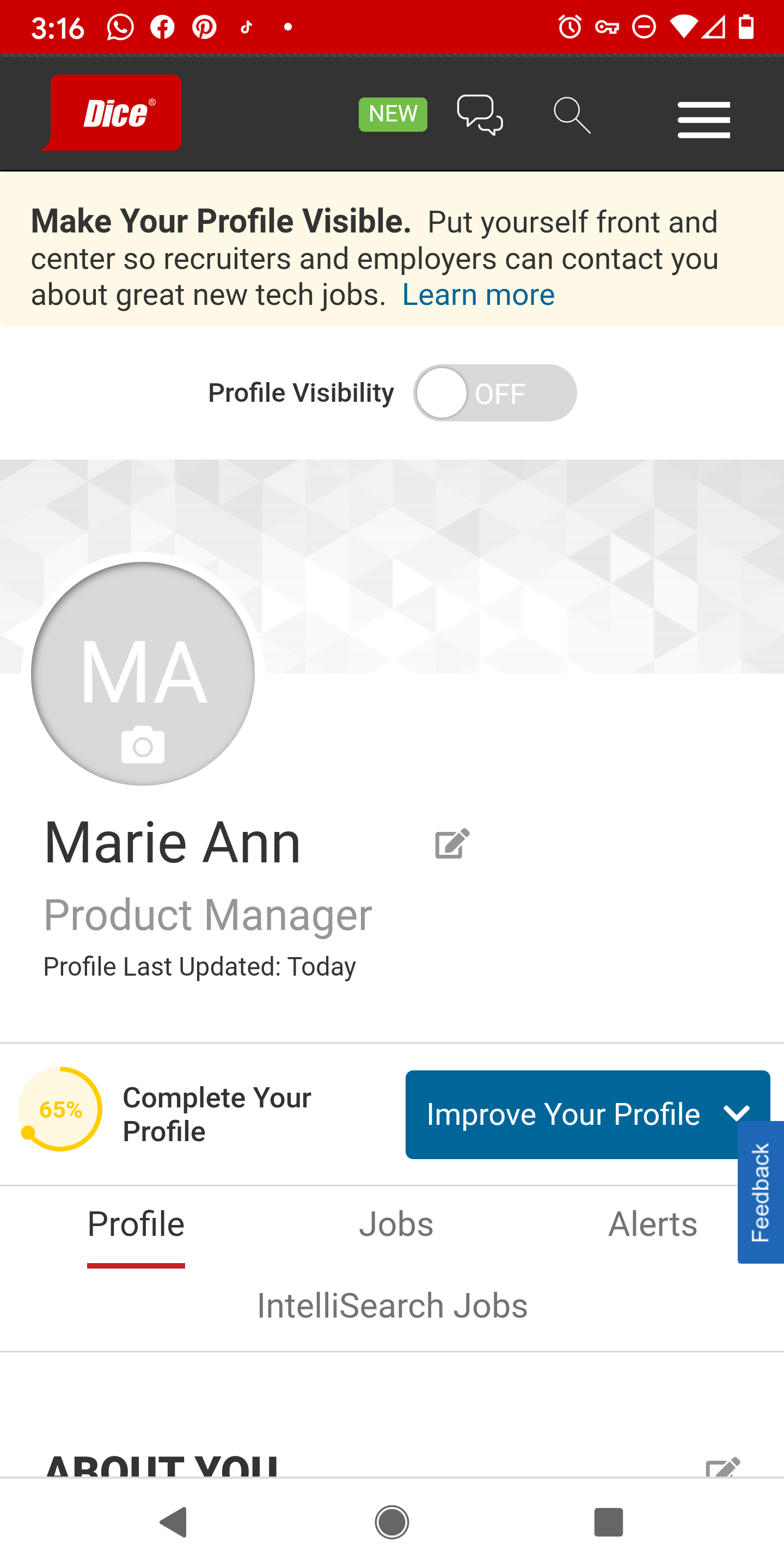 What's new on the Candidate Profile?
A more modern, engaging UI
UI allows for more user-friendly, progressive updates
Optimized for mobile web
IntelliSearch Alerts deliver your jobs directly to the candidates whose profiles best match your open opportunities, increasing job views and application rates by relevant, skilled
technologists.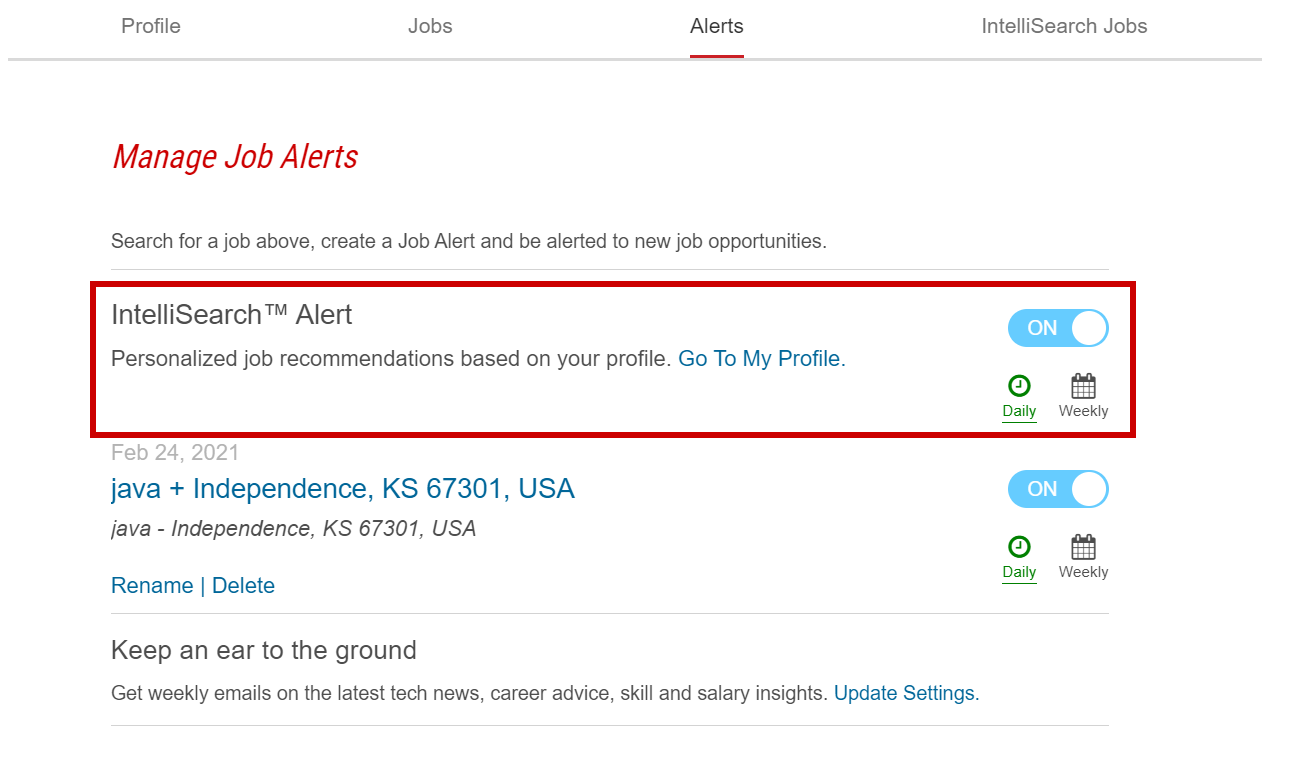 What's New with IntelliSearch Jobs?
IntelliSearch Jobs listing page, including new navigation consistent with the rest of the candidate account pages
IntelliSearch Jobs are automatically updated when a candidate updates their profile
For authenticated users, IntelliSearch jobs are also now shown on their Dice homefeed

Questions? Issues? Contact Product Support anytime by emailing support@dice.com.
Prefer to talk on the phone? Call us Monday-Friday, 8am to 5pm CST at 888-321-3423.