Safeguarding Your Shortlist: Cyber/Data Security Skills
Event Details
---
Wednesday, April 10
12:00 PM to 3:00 PM EST
Virtual Event
Connect with top organizations looking to hire tech professionals with specialized skills in cyber/data security. With 1:1 networking through text, voice and video, this unique event enables you to explore new opportunities and chat live with recruiters and hiring managers.
Register today to get to know the attending employers through their posted jobs and customized booths.
Need help preparing? Check out our Career Seekers' Guide for tips on putting your best foot forward—before, during and after a virtual career event.
Employer Registration Deadline: 3/27/2024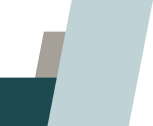 FOR EMPLOYERS
Join us at a virtual career event to increase brand awareness, build a diverse workforce and accelerate time to hire. Let us handle the logistics so you can focus on what matters most - hiring top talent.
Don't delay signing up, the deadline to register is 10 days prior to the event!
Learn More