Virtual Career Events
Engage with tech professionals looking for their next career opportunity. Dice Career Events connect you directly with candidates through text, voice or video. Simply show up ready to screen, interview and hire!
Reach target candidates who match your open roles and skills
Hand off coordination and driving attendance to us
Show off your brand as a tech employer to a captive audience
DID YOU KNOW
68% of candidates from Dice events move to the next stage of the hiring process.
Start finding top tech talent!
Fill out this form and our team will be in touch soon.
"We participated in the Female Futures in Tech event and it was fantastic! We had great engagement and great candidates that came through. Those segmented events are where we see a lot of success."
Bank of America

Build your tech candidate pipeline
Reach targeted candidates who match your specific open roles and skills.

Experience a turnkey hiring event
We'll handle the time-consuming aspects of coordinating a career event and driving attendance.

Showcase your employer brand
Promote what makes your company unique to tech professionals attending your career event.
Utilize our event features to discover the tech talent you need.
Explore what's included with a Dice Career Event.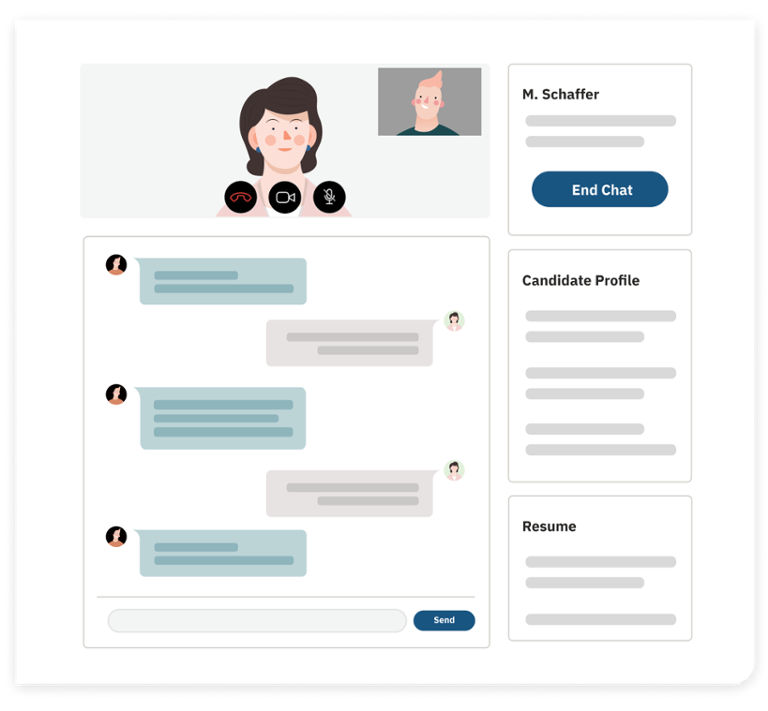 Job Networking
Connect with tech professionals through text, voice or video. You can even schedule chats in advance with candidates you have your eye on.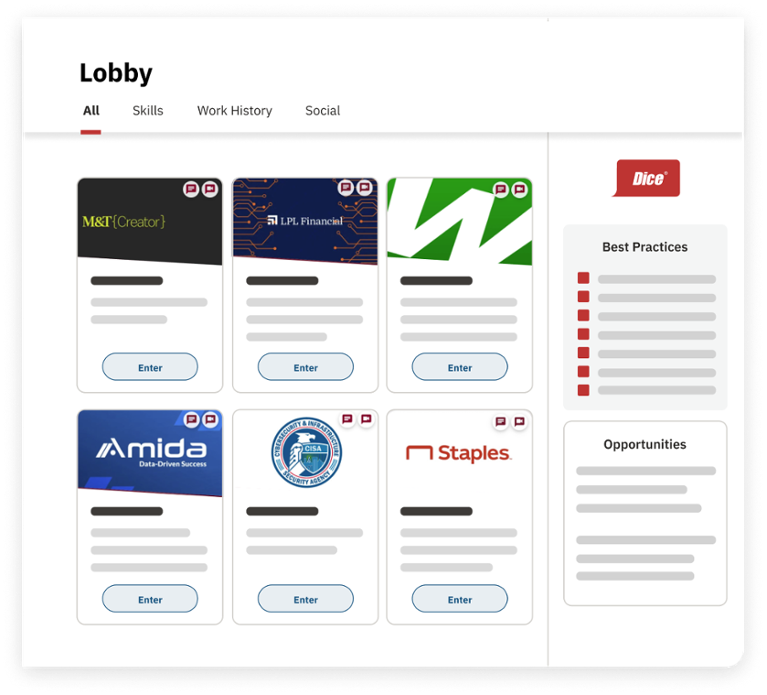 Custom Booth Branding
Showcase your unique employer brand through featured jobs, logos, representatives and company collateral.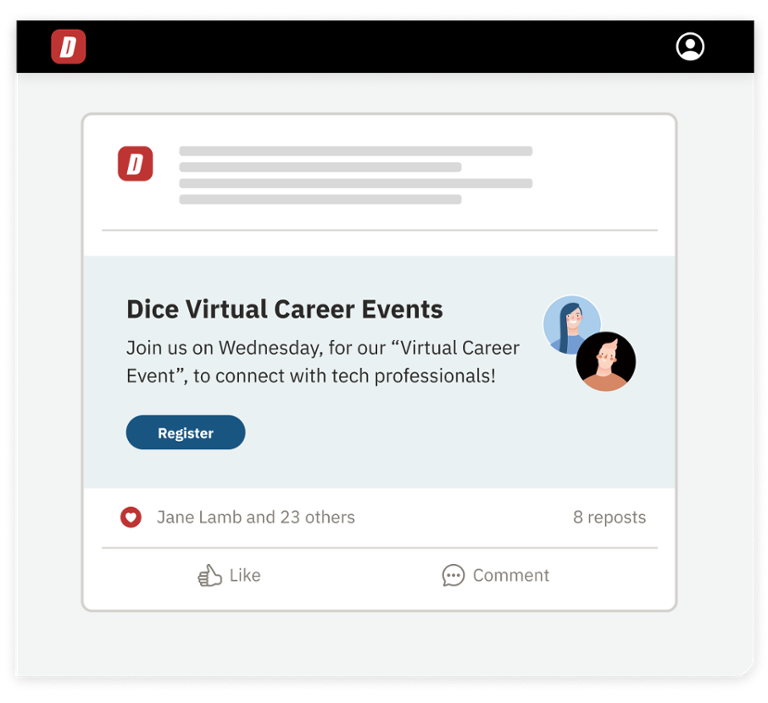 Career Event Marketing
Let Dice attract the right candidates to your event through our comprehensive marketing campaigns. We target candidates based on your specific hiring needs.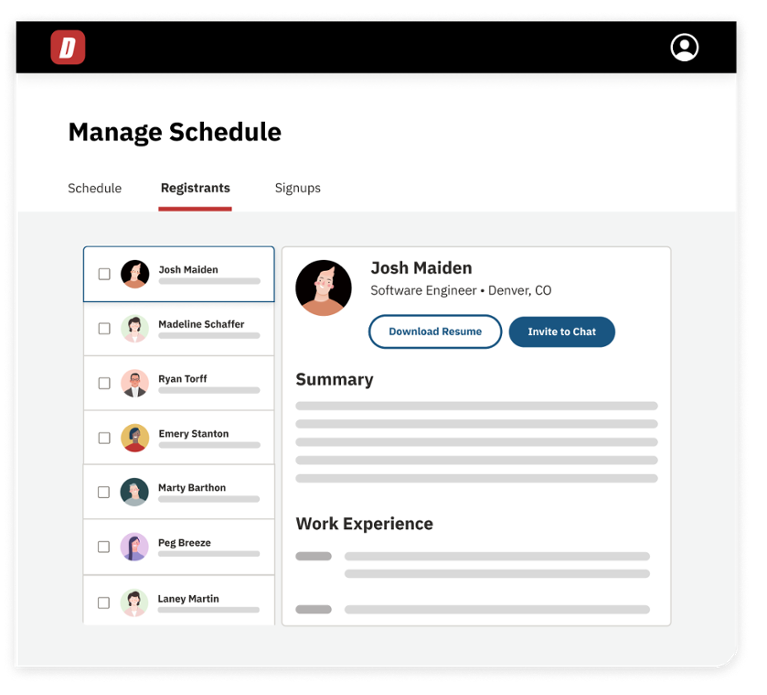 Source Resumes
Access registered candidate resumes from the moment you sign up. Review their skills and contact information to reach out ahead of the event.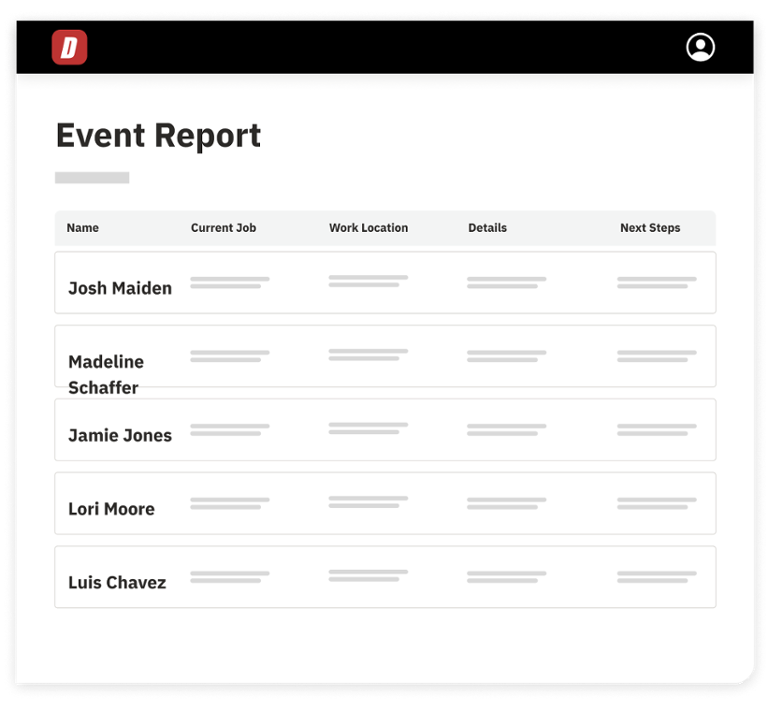 Reporting
Identify candidates for immediate hiring needs and build a strong pipeline for future roles using our robust post-event reporting.
Screen, interview and hire at an upcoming career event.
Let's connect you with tech talent! Contact us and a Dice representative will be in touch shortly.