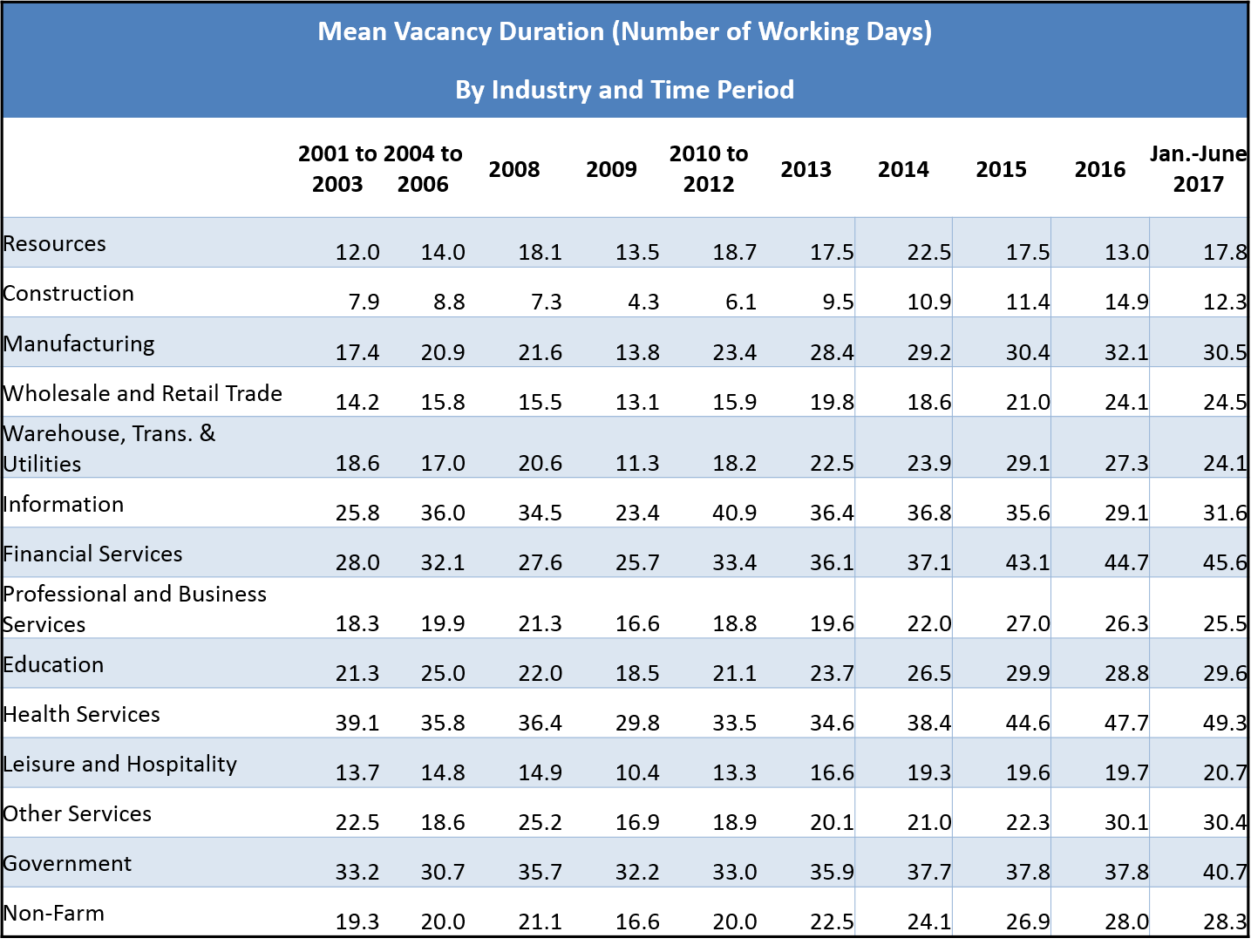 ---
DHI-DFH Measure of National Mean Vacancy Duration
January 2001 to June 2017
"The June rebound in mean vacancy durations is further confirmation of increasingly tight labor markets in the U.S. economy," said Dr. Steven Davis, William H. Abbott Professor of International Business and Economics at the University of Chicago Booth School of Business. Davis is a co-developer of the DHI Database and co-creator of the DHI-DFH Mean Vacancy Duration Measure, the Recruiting Intensity Index and the new skill-level measures of labor market tightness constructed using the DHI Database.
"The market to recruit tech talent continues to be incredibly tough and though turnover is on the rise amongst tech pros, companies still can't hire tech pros to work on initiatives quickly enough," said Michael Durney, President and CEO of DHI Group, Inc. "If the recruitment market continues this way – with few available trained professionals and increasing demand for talent—companies are going to have to explore alternative options such as leveraging contractors or freelance professionals to remain competitive and move innovation forward." 
The duration measure reflects the vacancy concept in the Job Openings and Labor Turnover Survey (JOLTS).  Specifically, a job opening gets "filled" according to JOLTS when a job offer for the open position is accepted.  So the DHI-DFH vacancy duration statistics refer to the average length of time required to fill open positions.  Typically, there is also a lag between the fill date and the new hire's start date on the new job.