Knowledge Center
---
How does Dice deliver job opportunities to me?
Updated June 15, 2021
---
Dice is an important partner in your job search.

In addition to actively conducting searches through our thousands of opportunities, you can also use several Dice features to get opportunities delivered to you!

Make yourself visible: Many job opportunities are never posted! Thousands of leading employers and tech recruiters are consistently searching Dice for candidates like you who match their latest openings, so make sure your profile is visible to get maximum visibility.

Set up Job Alerts: We also recommend you set up Job Alert emails to learn quickly about new job openings that match your criteria and be among the first candidates to apply.
Both types of job alerts can be set to be delivered daily or weekly:
Keyword & filter based job alerts are setup on the job search page.
IntelliSearch job alerts are based on data in your profile such as..
- Current and desired Job titles
- Current and desired locations
- Skills
More enhancements to come!

Download the Dice Mobile App: Our Dice native mobile apps, the most convenient way to keep moving your career ahead anytime you have a few spare minutes on your phone.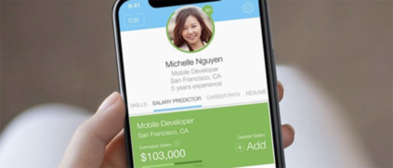 Questions? Issues? Contact Product Support anytime by emailing techsupport@dice.com.
Prefer to talk on the phone? Call us Monday-Friday, 8am to 5pm CST at 888-321-3423.