Knowledge Center
---
How do I search for jobs on Dice?
Updated June 15, 2021
---
We make it easy to find your ideal opportunity!

On Dice, you can find relevant jobs and stay up-to-date on new opportunities.

Search: Search positions posted by our employers by job title, skills, desired location and other criteria important to you. Dice Job Search leverages our unique, in-depth knowledge of the technical professional industry such as job title and skills taxonomies.

Be sure to make use of the available filters to narrow even further to the types of jobs you'd consider.



TIP! Use the Remote Options to filter your search for:

Remote Only – Includes positions that are 100% remote; Excluding temporarily remote positions
Exclude Remote – Removes all 100% remote positions
Work From Home Available – Includes positions where remote or work from home is available for a set amount of time or hours


Alerts: Once you've found a search that returns results you'd want to consider, we also recommend you set up a Job Alert for your search criteria so that you can learn about new matching opportunities as fast as possible by email.



Mobile Apps: Make sure you download our Dice native mobile apps. They provide the most convenient way to keep moving your career ahead anytime you have a few spare minutes on your phone.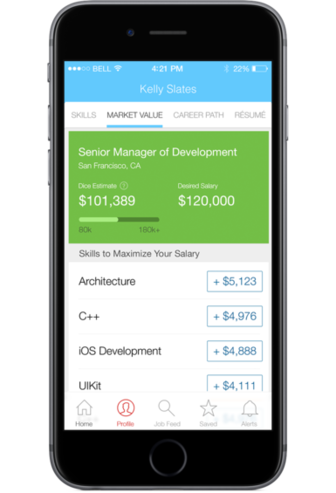 Questions? Issues? Contact Product Support anytime by emailing techsupport@dice.com.
Prefer to talk on the phone? Call us Monday-Friday, 8am to 5pm CST at 888-321-3423.