Knowledge Center
---
Tools | Using Instant Messaging
Updated September 8, 2022
---
Drive continual engagement with real-time connections



Instantly connect with candidates and develop your talent pipeline through your Dice employer account.

Initiating a chat
There are two locations on the Dice site where you can initiate a chat with candidates:

On their Dice Profile through TalentSearch.
On their job application on the Application Management page.

Towards the top of the page, click the Message button.
This will open your Message widget, where you can start engaging candidates.
Candidates must have a registered Dice profile for you to be able to message them. Social-only profiles will not have a messaging option available.

Reviewing messages

The message icon on the top-right navigation bar will indicate you have unread messages. The Message Center is where you can chat instantly with candidates as well as review and act on message threads.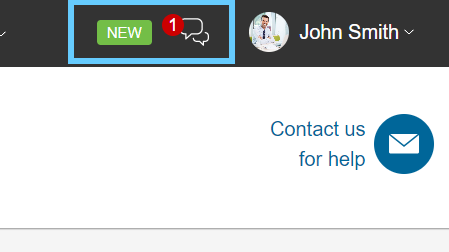 On any Dice account page, you will see your messages widget on the lower right of your screen, which will show you if you have any unread messages. Clicking on the messages widget will allow you to view and respond to your messages directly from the page you are currently on, or the messaging icon on the navigation bar will redirect you to the Message Center.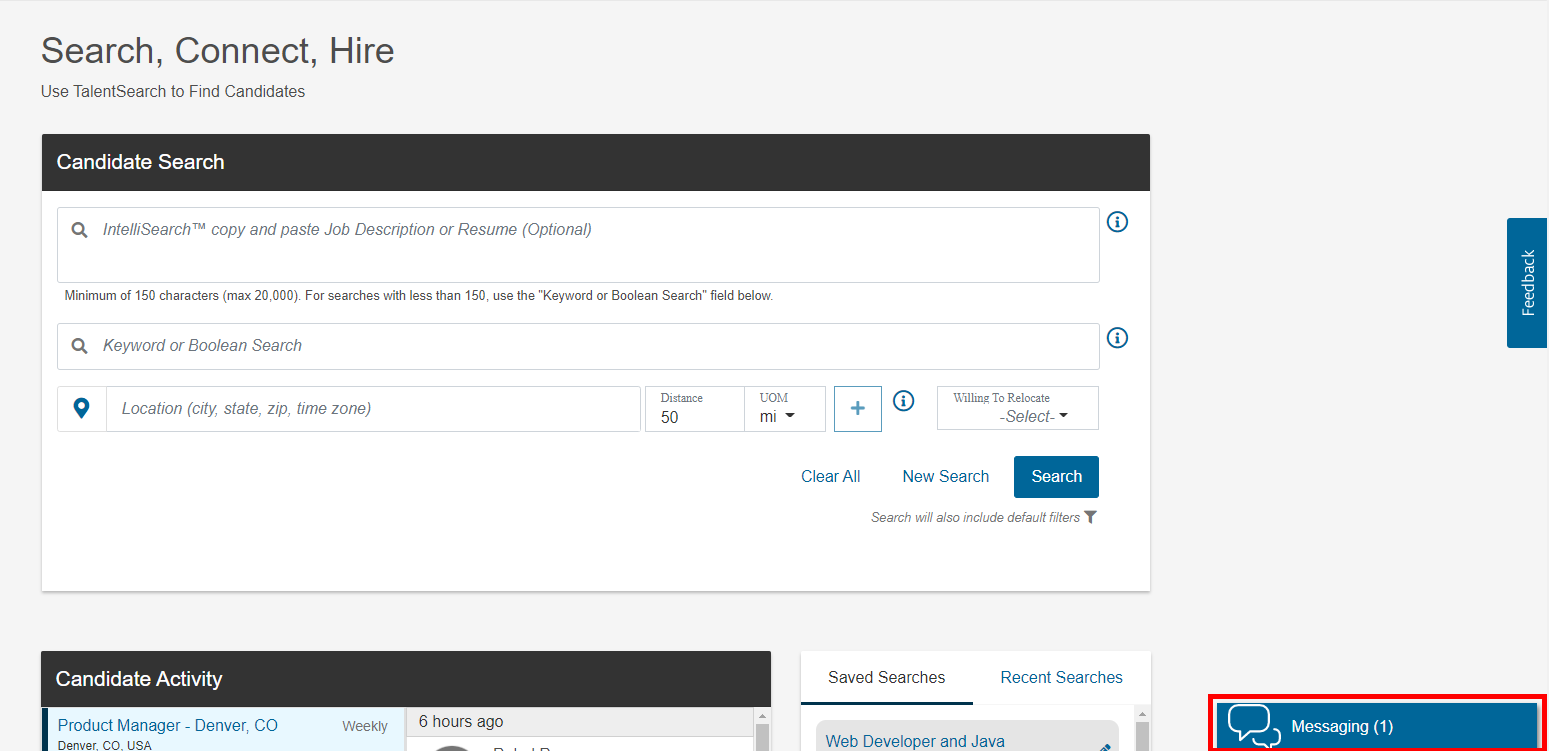 Use the drop-down to filter the messages displayed.

Several actions may be performed from the options menu on the top-right of the conversation view:
Block/Unblock a user
Add/Remove a conversation from favorites
Mark a conversation as unread
Delete a conversation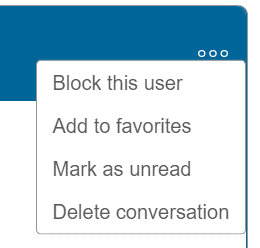 Never miss a message

Messages received when you are not online will be emailed to you by default. You'll receive a notification once every 12 hours, so we promise not to spam you. If you would prefer not to receive an email, you can opt out by:
Access the Message Center by clicking on the message icon from the top navigation bar or by clicking into your message widget.
Click the settings (gear) icon.
Click the slider to the gray position to opt out of the "Instant Messaging Email Subscription".




Remember to always keep your Recruiter Profile completed and updated to build your brand and credibility with candidates. Find out more here.

Questions? Issues? Contact Product Support anytime by emailing support@dice.com.
Prefer to talk on the phone? Call us Monday-Friday, 8am to 5pm CST at 888-321-3423.