Recruiting for the Future: Data Science, Machine Learning and AI Skills
Event Details
---
Wednesday, January 24
12:00 PM to 3:00 PM EST
Virtual Event
Future-proof your career by connecting with top organizations that are looking for candidates with specialized skill sets in data science, machine learning and AI. Engage in one-on-one networking with recruiters using text, voice, and video, and explore a range of job opportunities spanning from entry-level to senior roles.
Need help preparing? Check out our Career Seekers' Guide for tips on putting your best foot forward—before, during and after a virtual career event.
Employer Registration Deadline: 1/10/2024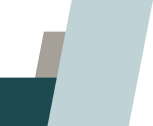 FOR EMPLOYERS
Join us at a virtual career event to increase brand awareness, build a diverse workforce and accelerate time to hire. Let us handle the logistics so you can focus on what matters most - hiring top talent.
Don't delay signing up, the deadline to register is 10 days prior to the event!
Learn More