While our 2019 Dice Salary Survey shows an overall trend of plateauing tech pro salaries nationwide, we see variations amongst metro areas. And some cities offer average annual income levels far above the national average.
Some of the cities on this list are expected. Silicon Valley, which is rich in talent and opportunity, naturally leads the way. There are also several other massive metro areas with established tech hubs topping our list.
But there's another key factor: cost of living. Tech salaries in some of the major metro areas on our list actually dipped slightly, and many with growth enjoyed only an incremental uptick. As we reach a "soft ceiling" for tech salary, cost of living is fast becoming a major consideration.
With all that in mind, which cities are best for tech pros? Read on to find out.
UP NEXT: Silicon Valley, Seattle, San Diego (click here)
Silicon Valley
2018 Salary: $118,306
Year-over-year change: 3.2 percent
Silicon Valley tops the list for tech pro income. The average annual income for tech pros in the West Coast's epicenter of technology is $118,306. This is a 3.2 percent gain versus the previous year, a growth rate outpacing other top-ten metro areas such as Washington D.C. and Denver.
But pump the brakes before moving here. Our cost of living data shows that $118,306 you make each year is more like $93,081. Is the slog of dealing with Silicon Valley commutes and housing prices worth relinquishing $25,000 annually? (That figure is the largest delta between income and cost of living in our Salary Survey; Silicon Valley living comes at a considerable premium.)
We've cautioned against moving to Silicon Valley in the past, and the newest Salary Survey gives us no reason to change that guidance. We know it's expensive; some go into debt just to be there.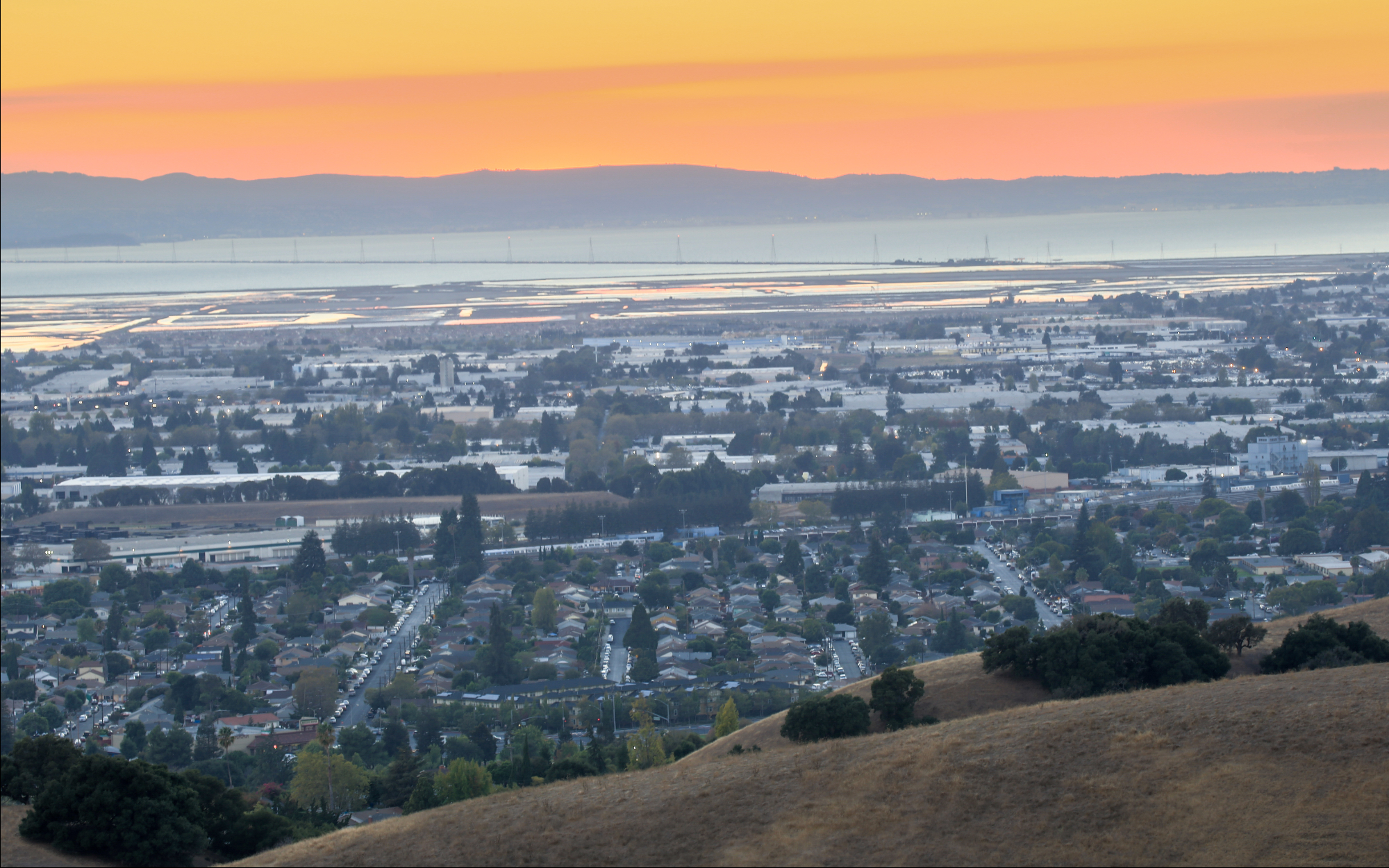 Seattle
2018 Salary: $105,059
Year-over-year change: 5.7 percent
As in Silicon Valley, Seattle's tech scene grew from the presence of major tech firms (in Seattle's case, Microsoft and Amazon), and now features a variety of startups. Seattle's annual tech pro income of $105,059 may not reach Silicon Valley heights, but it's a very respectable salary nonetheless, and well above the national average for tech pros. (It's also a 5.7 percent jump versus last year, one of the biggest increases on our top-ten list.)
Seattle also ranks in the top five for adjusted salary due to cost of living. Here, you only "lose" about $10,000: the $105,059 average salary is more like $95,076. In ranking the top adjusted salaries, Seattle came in fifth, one of only two cities to rank in the top five for both gross salary and adjusted income due to cost of living.
San Diego
2018 Salary: $103,846
Year-over-year change: 2.8 percent
When you think 'tech hub,' you may not consider San Diego... but you should. Like Silicon Valley and Seattle, San Diego hosts a major player in tech (Qualcomm) and a thriving startup scene. The University of California, San Diego (UCSD) also has a great tech program flooding the area with graduates.
With an average tech salary of $103,846, San Diego checks in third on our list. Its average income represents a 2.8 percent increase over last year, which is very respectable.
But as with most major cities in California, San Diego has a cost-of-living problem. Though third on our list for income, it ranks 17th for adjusted income due to cost of living. Our data shows that a six-figure salary will feel a lot more like $89,291 in San Diego.
"In the tech sector, we have this issue with graduates moving up to Silicon Valley," said Paul Roben, the associate vice chancellor on innovation at UCSD, in an interview with The San Diego Union-Tribune. But as we know, the grass in Silicon Valley isn't necessarily greener.
UP NEXT: Minneapolis, Boston, Washington, D.C./Baltimore (click here)
Minneapolis
2018 Salary: $103,271
Year-over-year change: 6.5 percent
Buoyed by a thriving, established healthcare community, Minneapolis has grown into one of the destination spots for tech pros. Its $103,271 average salary is well above the national average for tech pros, and it saw a 6.5 percent uptick year-over-year.
But that's not the best news. Minneapolis, fourth on our list for gross tech pro income, tops all other metro areas when we consider cost of living. Your $103,271 adjusts to $100,949 in Mill City. This is one of the best income to cost of living adjustment ratios on our list.
In addition to major tech firms (many of which intersect with healthcare), Minneapolis has a deep startup scene. Many factories (which earned it the 'Mill City' moniker) have turned into incubators and office space for small tech firms. So long as you can brave the cold, Minneapolis should have your consideration as a major tech hub.

Boston
2018 Salary: $103,106
Year-over-year change: -2.1 percent
Boston is the first city on our list to see a decline in income, but it wasn't too steep. Down 2.1 percent versus last year, Boston tech pros still earn north of six figures, with an average income of $103,106. It seems the cloud-heavy tech scene in Boston is seeing a slight decline of late.
Unfortunately, cost of living also dings Boston; it ranks just below Silicon Valley with an adjusted income of $92,805. The upside here is the gap between gross income and the adjusted cost-of-living data isn't nearly as wide as Silicon Valley.
Washington D.C./Baltimore
2018 Salary: $101,235
Year-over-year change: 1.3 percent
Great news for the D.C/Baltimore area: The average gross tech pro salary in this area grew 1.3 percent last year, and now checks in at $101,235 annually.
The bad news? This combined metro area's cost of living is disparate to its income. Living here comes at a nearly $20,000 premium, as your $103,106 dips dramatically to an adjusted income of $85,000.
This metro area is ripe with security- and cloud-based tech roles, which don't always spark competitive pay. Coupled with the high cost of living (and lengthy commutes), it's a recipe that keeps the cost-of-living gap wide.
UP NEXT: Portland, New York, Tampa, Denver (click here)
Portland
2018 Salary: $101,019
Year-over-year change: 10.8 percent
Portland, OR saw a massive jump in tech pro earnings, and was one of two metro areas with a double-digit percentage increase year-over-year. The average gross tech pro salary in Portland is now $101,019, a 10.8 percent jump from last year.
What's behind this surge? Many large tech companies such as Google and Microsoft have satellite offices in the area, and firms such as Adidas and Nike are always pushing the boundaries of tech within their respective industries. Portland also has sleepy under-the-radar firms such as Urban Airship, along with a healthy FinTech scene.
While cost of living is rising sharply, it remains well below other metro areas. Like Minneapolis, the adjusted cost of living is reasonable: Your $101,019 salary comes down to $99,330, making it one of the more sensible metro areas for tech pros.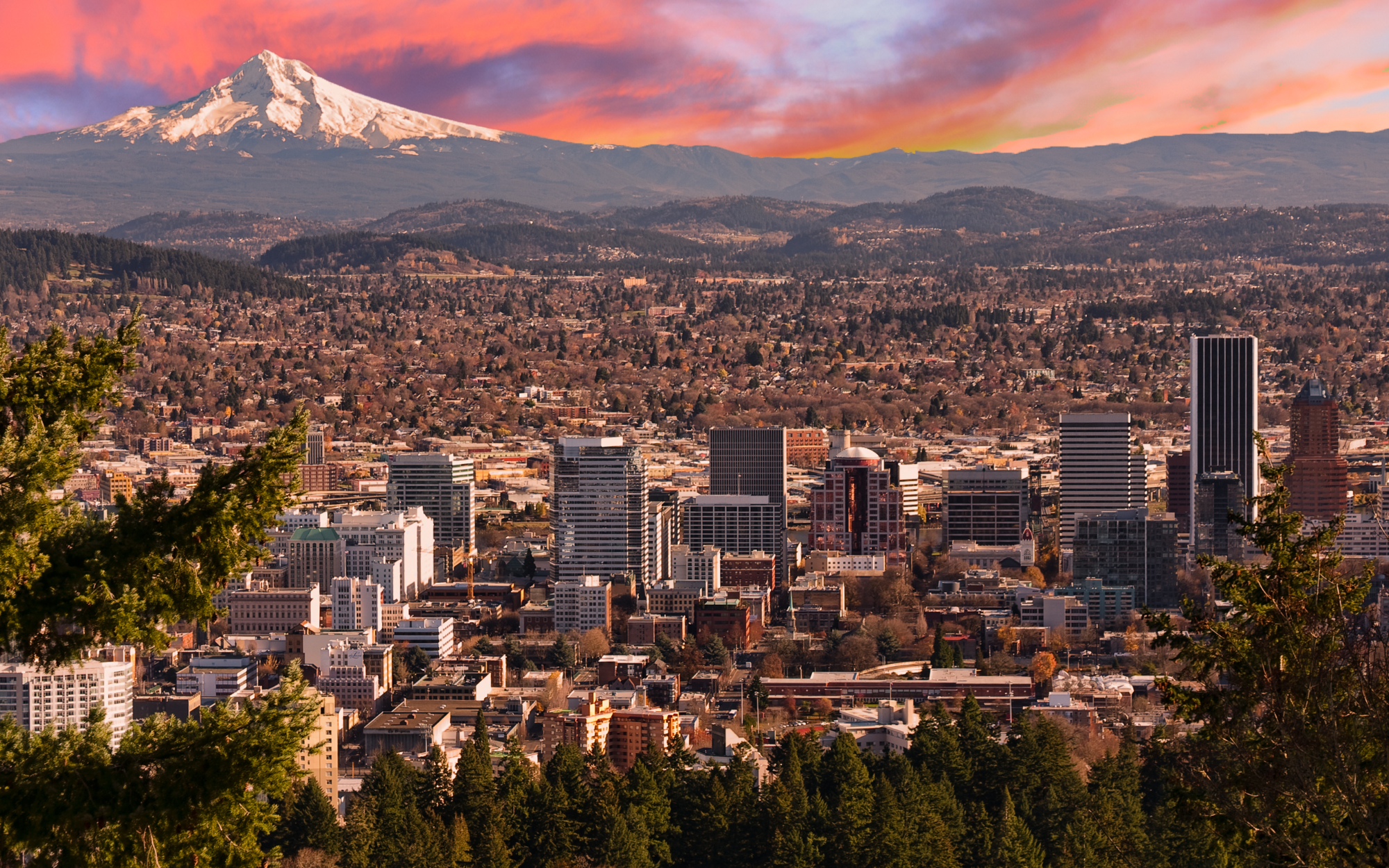 New York
2018 Salary: $100,616
Year-over-year change: -3.2 percent
The only other major metro area in our top ten to see a salary decrease year-over-year (Boston was the other), New York still allows tech pros to crest that six-figure-salary mark. Although a 3.2 percent downgrade versus last year, the $100,616 average gross annual income is nonetheless very respectable.
Sadly, New York is an expensive city. The adjusted salary for New York tech pros is $82,472. Like Boston, San Diego, and Silicon Valley, New York is at the $20,000 threshold for cost of living reduction versus gross salary.
It also has the lowest salary of those cities with exceedingly high cost of living. What gives? New York has a ton of web developers, a discipline that tends not to pay as highly as some others; there's also a heavy reliance on contractors and freelancers, which can drive down salaries for full-timers in some circumstances.
Tampa
2018 Salary: $96,777
Year-over-year change: 11.8 percent
The first city on our list to dip below six-figures, Tampa has a lot going for it. Its 11.8 percent salary increase tops every other metro area, edging Portland's 10.8 percent jump. While $96,777 is a sharp decline versus eighth-place New York ($100,616), Tampa's cost of living is excellent.
Specifically, Tampa ranks third on the cost-of-living list behind Minneapolis and Portland, and it's the only city on our top-ten list with a net positive adjustment: Your $96,777 salary in Tampa scales slightly up to reach $96,971.
It's an anomaly. Tampa doesn't have a big tech company anchoring it, but has become attractive for startups looking to avoid Orlando or Miami.
Denver
2018 Salary: $96,258
Year-over-year change: 1.7 percent
Off the beaten path for many tech pros, Denver is nonetheless becoming a mainstay metro area for tech firms.
Its $96,258 average gross salary is a 1.7 percent bump versus last year, giving it the same trajectory as the D.C./Baltimore area. Cost of living is average, with that $96,258 slipping down to an adjusted cost of living income of $90,809.
Like Tampa, Denver has no big tech firms anchoring it, with MapQuest and Photobucket the most notable tech firms to come from the area. Like Portland, Denver is proving a popular spot for tech pros to relocate once they grow weary of the Silicon Valley hustle.