While the archaic stereotype of a sweaty, plugged into the motherboard kind of geek continues to disintegrate, we're still stuck on the one that posits that a 16-hour work day trumps any kind of outside life. Dice News connected with five tech professionals who have some unexpected hobbies. None of them are trapped at the office. They're fully engaged in their outside passions and enjoy sharing them with others, thank you very much.
Steve Silberberg: Bag Man
"Well I'm not sure exactly what to say. There are only about 100 of us 'serious' collectors worldwide," says Steve Silberberg, a software contractor with a sense of humor and a truly strange hobby. He collects air sickness bags. But not just any air sickness bags. "I specialize in bags that were never meant for air travel, especially the type that are distributed at the Consumer Electronics Show and that sort of thing," he says. Silberberg is very good at collecting those never to be soiled, promotional bags. He has what could be the largest bag portfolio in the Continental United States. He started in 1981 on a long empty
United Airlines
flight from Boston to San Francisco. (He used to collect Sardine Keys before that, but they all looked alike and he didn't know anyone, including himself, who wanted to eat different brands of sardines all the time.) With that fateful flight, he figured he'd be the only air sickness bag collector in the world. He was wrong. "Most of us increase our collections by swapping with each other," he says. "There is a brisk international trade. About one-third of us are German and we're overwhelmingly male and middle aged." Silberberg says he's fortunate to have the
Airsicknessbags.com domain
, as well as
barfbags.com
and
sickbags.com
. For those of you who may have the bag bug, he sells an
Air Sickness Bags Around the World
poster for $10 and swears he's not getting rich off of it. Also, he's on the lookout for a 1997
Microsoft
Flight Simulator bag. If anybody out there has one, get in touch. Here are some pix of his fave bags: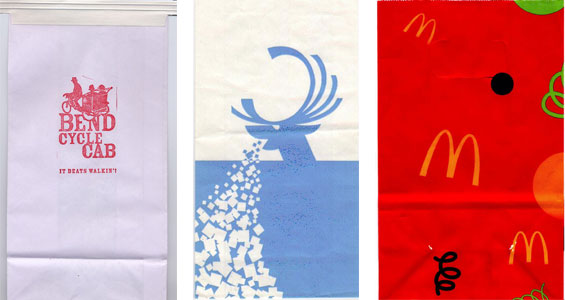 Dylan Evans: Born to Luge
By day, Dylan Evans is vice president of operations for Reveal Digital Forensics and Security in Boise, Idaho. He acquires and analyzes hard drives and smartphones, and often offers testimony as an expert witness. He also writes a monthly column on information security for a local paper. But all of that pales next to his need for speed. He is a street luge fanatic. What is "street luge," you ask? It involves riding giant skateboards down steep hills in a supine position, three inches from the ground, in full motorcycle gear, sometimes reaching speeds over 60 mph and braking with your feet by using specialized shoes with tire rubber attached to them. Per Evans, the sport requires "the grace of a dancer, the reflexes of a cat, a meditative level of concentration and absolute immersion in the moment." He claims that for him, street luge is the biggest stress reliever imaginable.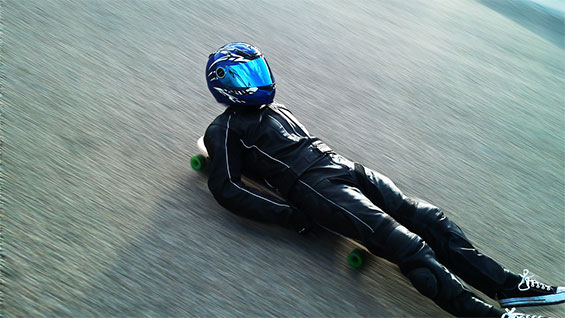 "I own both a classic luge and a full-size open class luge that I hand-built, and I regularly ride the roads around the Boise foothills," he says." I am one of maybe three people in my area who even know what street luge is, let alone actively participates in it." Evan's has been what one would call a "corner junkie" almost his entire life. He drives a two-seater turbocharged Pontiac Solstice GXP roadster, rides a 1000cc Honda CBR929RR sport bike and is always on the hunt for new, twisty thrills. As a child, he watched street luge on the X-Games but didn't try it until about a year and a half ago. He was going through a difficult time in his personal life and needed to experience a much higher dose of his usual stress-melting, thrill seeking magic. A friend from New Zealand, where the sport is popular, sent him a link to a YouTube video of himself riding down a mountain road. Evans wanted to be on that road. Two days after watching the video, Evans ordered a classic luge from a well-known builder, bought a second leather suit and helmet from his favorite motorcycle supply place and purchased the definitive book on Street Luge,
the
Street Luge Survival Guide,
by Darren Lott. By day three, he had read the book cover-to-cover several times. He got on the luge and never turned back. There are few competitions and rarer trophies to be won, but the main draw of street luge isn't about the glory of winning. Evans notes that the sport is so obscure "that even attempting to brag about being a world-class street luger would be silly." The appeal, he muses, comes from the sensation of being one with forward momentum, throwing your body around corners as you shoot down a mountain with nothing propelling you but gravity -- and the grit to be there in the first place. "It's an experience that cannot truly be appreciated until it is felt first-hand," he says. "It is nothing short of spiritual."
Josh Little's Hundred-Years War
"I'm a senior security consultant at VioPoint," says Josh Little, who primarily spends his time doing "threat scenario" based penetration tests and Web application security assessments at the Auburn, Mich., firm. He's also been keenly interested in the medieval era for as long as he can remember, and was known around the neighborhood as the kid who could not only hold his own playing war, but could also make cool wooden swords. By the early 90s, Little got involved with combat, live-action role-playing games (LARPs), and had begun to participate in collegiate-level fencing. His interests would eventually lead him to a community of scholars and martial artists who were re-discovering some of the actual period fencing manuals of the 1300s-1500s. He gained considerable expertise as a period fencer and martial artist and in 1999 started a Medieval martial arts school called
Ars Gladii
that still exists to this day. It's worth noting that Little's undergrad degree from Western Michigan University is in Philosophy and Medieval History.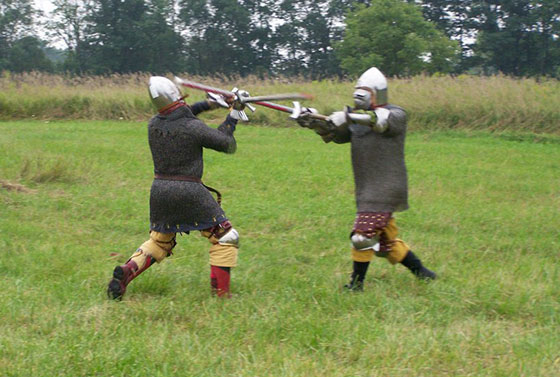 Now, he regularly reinvents himself as an Englishman who lived during the 14
th
century Hundred Years War with France. While in character, he teaches the chivalric arts of sword play, wrestling, dagger fighting and armored combat, and occasionally participates in historically accurate reenactments. He's also come a long way from those wooden swords. Little's a skilled blacksmith. "I have a small working forge in my garage where I make a small amount of historical hardware for myself and some other local re-enactors," he says. He learned the trade at Greenfield Village, a nationally known American and industrial history museum in Dearborn, Mich., where he apprenticed for over a year with a master smith.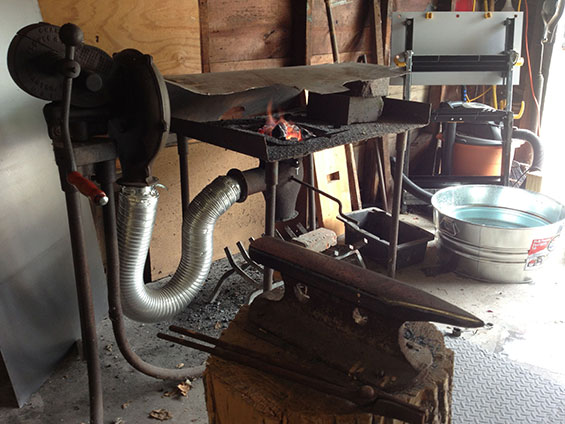 It's not just the history and personal interest in that period of time that keeps Little engaged. "One thing that I greatly appreciate about it is that it gets me out of some of the worst things of modern life," he says. "The constant multi-tasking, go go go, glued to a glowing box that can be most of a waking week. Also, it's great fun -- and makes for developing the closest of companions -- to go beat the ever-living stuffing out of someone."
Got Mead? Nicholas Villahermosa Makes Honeywine
A former English major with a minor in IT and an AA in mathematics, Boston area's Nicholas Villahermosa found an ideal fit in technical writing. He's been at it for five years, the last two at
Oracle
. He's also found his place making mead, a honeywine once found across Europe, Asia and Africa. The first references to the drink are found in the hymns of the
Rigveda
, one of the ancient texts of the pre-Hindu Vedic religion.
Beowulf
mentions it, too, and some historians say that mead-making may actually pre-date the cultivation of soil. "I started making mead last year," says Villahermosa. "It seemed a logical and slightly offbeat next step from cooking. I thought, 'if I can make food, why can't I try making drinks?'"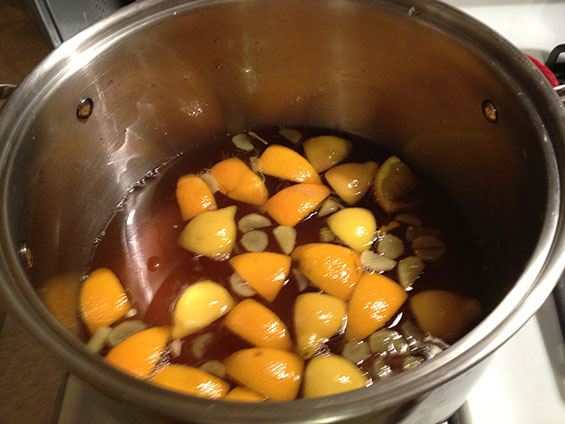 Villahermosa chose mead because it's more forgiving than wine or beer and easy to get started. "Temperature control doesn't have to be as precise," he says, "and you don't necessarily have to cook the honey beforehand. Just add water that's hot enough for it to easily dissolve. It's a process that you can start in the space of a few hours on a weekend." However, patience is necessary. "Unlike beer, which can be ready in a month or even less, mead takes six to twelve months to really hit its stride."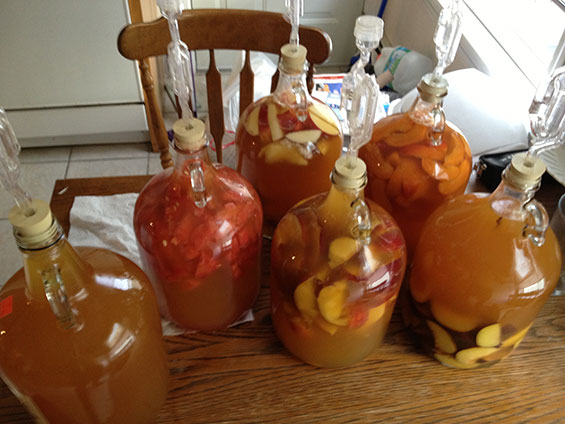 Villahermosa has a real enthusiast's desire push the boundaries. "There's always something else to learn," he says and mentions a wide array of experiments with stone fruits and ginger. He sees mead-making as an individual pursuit but has been proselytizing. Some of his friends have become interested enough to begin their own search for the perfect glass of fermented honey.
Marc Arvilla: Ghost Hunter
During office hours in Salem, Mass., Net Atlantic Account Executive Marc Arvilla provides prospective clients with an explanation of company services and works to acquire new business. In his spare time, he offers frightened homeowners free-of-charge investigative expertise in the paranormal. Arvilla's been thinking about what's beyond this mortal coil since he was a child. His early experiences included inexplicable slamming doors and the feeling he was being watched. Decades later, he attended a ghost hunters' event at Houghton Mansion in North Adams, Mass., and convinced a couple friends to tag along. He captured some interesting sounds with a digital audio recorder and was hooked. That core group became
Mass. Ghost Hunters Paranormal Society
. The thing that keeps Arvilla fascinated is that we know almost nothing about what may lie beyond. "My job is not to turn skeptics into believers or validate to enthusiasts that ghosts do exist," he says. "My job is to collect evidence and document happenings and findings and try and help others understand that they are not alone in what they feel or see. That a homeowner does not have to move out of their home because of a door slamming or a chair moving." Since his first visit, Arvilla has spent considerable time at the Houghton Mansion, where he's encountered the spirit of a child. "She manipulated a pinwheel for us on command. She rocked the pinwheel back and forth and stopped and started it up again." If the moving toy wasn't enough, he was stunned to hear her speak. The team acknowledged they heard her and began to leave. They heard her again and were followed by footsteps that ended shortly afterwards. "This experience made me very sad," he says. "I feel so helpless that I can't help that little girl get out of the basement."