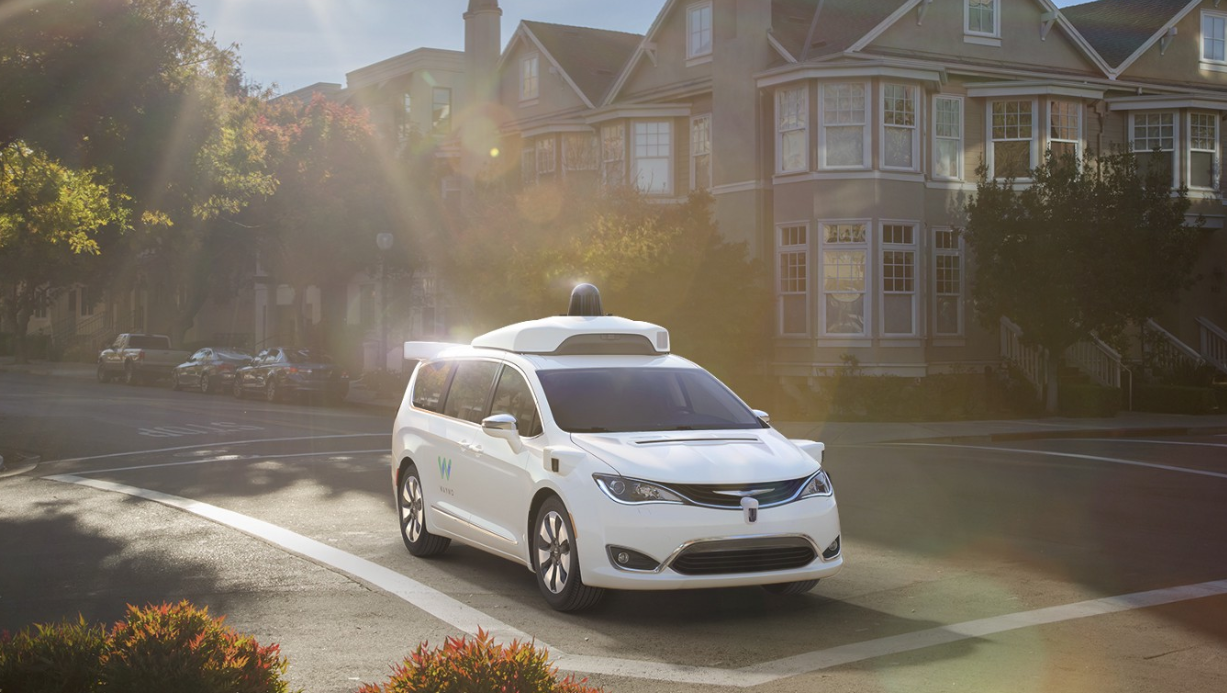 Self-driving automobiles, having already completed the transition from science fiction to science-fact, seem ready to hit the street in larger numbers in 2017. For years, Alphabet (the holding company that owns Google and other firms) poured resources into the development of self-driving technology. Earlier this month, it spun off this research unit into a separate company with the cute name of Waymo. The firm has partnered with Chrysler to develop self-driving Pacifica Hybrid mini-vans (as seen above); test units will hit the road over the next several months. "With this great new minivan on the road in our test markets, we'll learn how people of all ages, shapes, and group sizes experience our fully self-driving technology," Waymo CEO John Krafcik
wrote in a posting on Medium
. "We're looking forward to having these new vehicles on public roads in 2017." When Google first made public its attempts to create autonomous vehicles, technology pundits touted the company as innovative and groundbreaking. But as 2016 comes to a close, it looks a little bit like a slowpoke, as other firms rush to put cars with robot drivers on the street. In keeping with its take-no-prisoners ethos, for example, Uber has resisted calls from the California Department of Motor Vehicles to stop operating its self-driving cars on the streets of San Francisco. "The regulations apply to '
autonomous vehicles
.' And autonomous vehicles are defined as cars equipped with technology that can — and I quote — '
drive a vehicle without the active physical control or monitoring by a human operator
,'" Anthony Levandowski, a self-driving car engineer who works for Uber,
wrote in a statement posted on the company's website
. "But the self-driving Ubers that we have in both San Francisco and Pittsburgh today are not capable of driving '
without … active physical control or monitoring
.'" Indeed, Uber's self-driving vehicles in San Francisco and Pittsburgh have a human being behind the wheel, ready to take control if the onboard software shows any signs of deviating from normal behavior. But Uber CEO Travis Kalanick has made no secret of his desire to
eventually eliminate human drivers
from Uber's financial equation. Levandowski's statement also took a swipe at California's state government for not attempting to more tightly regulate Tesla, which has installed self-driving hardware and software in its electric vehicles. While Tesla's technology platform is currently positioned as a "driver assistance" tool (especially after
a series of accidents
involving drivers who ceded control to the vehicle), it also serves as the skeleton of a robust self-driving platform. In 2017, expect Uber and Tesla to slam the pedal to the metal, so to speak, and attempt to make their autonomous-driving offerings as advanced as possible;
other vehicle-makers may also make inroads
to commercializing the technology. Alphabet and Waymo are moving at a somewhat statelier pace, but could nonetheless earn some dividends thanks to partnerships with traditional automakers. If you're interested in pursuing self-driving technology as a career, in other words, the future is looking pretty bright at the moment—but with relatively few brands in the space, your skills will need to be top-notch in order to land a position.