[caption id="attachment_12370" align="aligncenter" width="598"]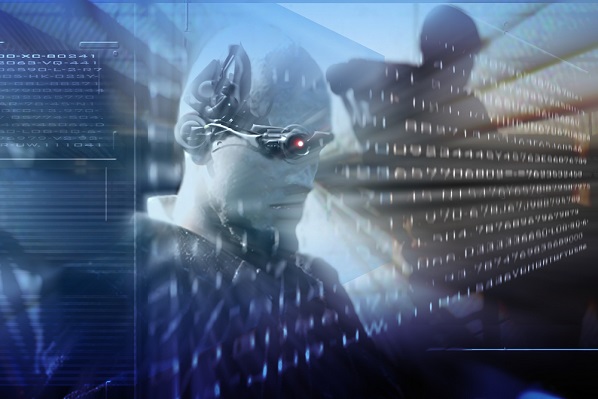 Huawei isn't the only tech firm under suspicion of cyber-spying, exec says[/caption] Chinese telecom giant Huawei, labeled a security risk and barred from selling to the U.S. government, is trying again to convince the West it's on the up-and-up. "We are not a threat,"
Huawei Carrier Business Group CTO Sanqi Li told U.K. site The Register in an interview Sept. 13.
Huawei is a major global telecommunications equipment provider, but there is
too great a chance its products could be compromised by the intelligence services of its native China
to allow U.S. government agencies to rely on Huawei equipment, according to a U.S. House intelligence committee that investigated the company. During a year-long investigation, Huawei executives were unable or unwilling to reveal enough about how the company is managed to reassure investigators it didn't serve as a mechanism for Chinese intelligence agencies as well as an IT provider, according to Michael Hayden, retired four-star U.S. Army general and former head of both the NSA and CIA. Hayden set off a minor diplomatic firestorm in July by labeling Huawei a security risk in an
interview with the Australian media.
"God did not make enough briefing slides on Huawei to convince me that having them involved in our critical communications infrastructure was going to be okay," is how
he described the level of suspicion and Huawei's failure to alleviate it.
The Australian government has also restricted Huawei based on security concerns, as has the U.K., following a report from
Parliament that found Huawei's
governance and operational methods to be either too opaque or too suspicious to allow it to operate freely. In response,
Huawei declared it didn't need the business of Western governments to increase its enterprise networking business by 40 percent
during 2013, as it had predicted. Huawei has continued to notch up successes in almost every market from which it's not restricted or banned.
It took 7.2 percentage points of market share from more established global telecom vendors
during the second quarter of this year, according to ABI Research. Huawei has not, however, done anything to deserve all the suspicion and controversy, according to Li, who insisted the company focuses only on "packet in, packet out" and does not participate in either politics or espionage. Huawei was an easy target for suspicion in the U.K. because it was selling telecom gear to British Telecom and is headquartered in a country with an adversarial relationship with the West. Allegations that U.S.-based security and networking companies had been pressured to build backdoors into their products that would allow the NSA or CIA to eavesdrop on foreign countries show that Huawei isn't the only IT provider to fall under suspicion, Li said, adding that every government has rules about security and counter-intelligence and every company operating in those countries has to cooperate to a certain extent. But the security risk isn't in the networking pipes that transport packets, it's in the datacenters that hold them, he told The Register: "Yes, data are passing through the Huawei equipment from a network perspective... packet in, packet out. But it doesn't store the data. We do develop the products to enable carriers to operate the network... most of the intelligence in the data center is where the data is stored." Equipment that can carry digital traffic can also be used to copy, block, or modify it, however. In 2010, national telecom carrier
China Telecom altered Internet backbone routers to divert approximately 15 percent of the world's Internet traffic
through Chinese servers rather than on its original paths. The traffic that was diverted was from thousands of sources, but U.S. government .gov and .mil servers were heavily represented, including those from all four U.S. military services, NASA, and the office of the
Secretary of Defense as well as major tech sites
including Dell, Yahoo, Microsoft and IBM, according to a report from the U.S.-China Economic and Security Review Commission.
Image:Shutterstock.com/gudron