Amazon's
launched a series of services designed to support the back end of mobile apps, a move that some analysts say will reposition it as a top player in the space for Mobile Backend as a Service (MBaaS).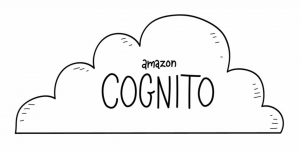 The services, Amazon says, are designed to "to make it easier for
developers
to build, deploy, and scale mobile applications."
Find mobile development jobs here.
One of them,
Cognito
, provides identity and data synchronization that lets developers authenticate users through popular public login providers, and then keep app data such as user preferences and game state synced between devices. Another service,
Amazon Mobile Analytics
allows developers to collect and analyze app usage data—up to billions of events per day from millions of users—and delivers usage reports within an hour of data being sent by the app. Meantime, Amazon Web Services is introducing a new Mobile SDK that makes it easy for
iOS
,
Android
and Fire OS developers to access the new services, as well as other AWS features like Amazon S3 and Amazon DynamoDB. Raul Castañon-Martinez, an analyst at 451 Research told
InfoWorld
the moves "will reposition the company as a top player in the mobile space." Forrester Research Principal Analyst Jeffrey Hammond reached a similar conclusion, saying the services make Amazon "a serious player" in the market for mobile infrastructure services. It makes sense, he said, given Amazon's launch of the Fire Phone. "It's a proof point for how Amazon is starting to connect developers into the breadth of its digital platform." A number of pundits say the new services are Amazon's answer to
Facebook's
Parse and
Microsoft's
Azure Mobile Services. "Although AWS has been a long-time favorite among developers, there was mounting pressure on the cloud infrastructure giant to step up its mobile game and make mobile-first applications a priority instead of an afterthought," wrote Natalie Gagliordi on
ZDNet
.
Related Articles
Image: Amazon