[caption id="attachment_9285" align="aligncenter" width="618"]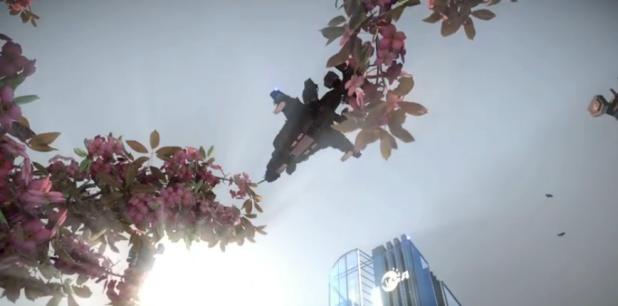 AMD's fortunes partially hinge on the success of platforms such as Sony's PlayStation 4 (which offers games such as the latest "Killzone," shown).[/caption] AMD, facing a drop in revenue, is looking into high-profit alternatives to the declining PC business. That could mean… game consoles? The gaming market includes so-called dense servers, as well as "ultra-low-power clients embedded in semi-custom solutions" said chief executive Rory Read in an April 19 conference call with analysts. By the fourth quarter, AMD expects 20 percent of its revenue to come from these custom solutions, and roughly half of its revenue from "these and other high-growth markets" in the next two or three years. AMD's Opteron business showed sequential growth, so it's not dead yet. But that's about all the love AMD showed its enterprise processor business during the call. Overall, AMD reported a loss of $146 million on revenue of $1.09 billion, a 31 percent drop in revenue from a year ago, when AMD reported a loss of $590 million. AMD also reported a loss of $473 million for the fourth quarter, so progress has been made. (Analysts on average expected first-quarter revenue of $1.046 billion and June-quarter revenue of $1.071 billion, according to Thomson Reuters I/B/E/S.) AMD only has $1.2 billion of cash in the bank, although it generated $164 million just from selling its Austin campus to a third party and leasing it back. That semi-custom pipeline appears to bet rather heavily on the success of the game console market, where AMD has design wins in the Nintendo U and Sony PlayStation 4 consoles. Overall, AMD's Computing Solutions segment revenue decreased 9 percent sequentially and 38 percent year-over-year, and its Graphics segment revenue increased 3 percent sequentially and decreased 12 percent year-over-year. Read said that he also hoped that AMD would be able to pin its hopes on Temash, a tablet chip that AMD hopes to launch later this year. With research firms Gartner and IDC predicting double-digit drops in the PC market for 2013, both chip and OEM vendors are scrambling to find alternatives. Read said that he expects the PC market will be better in the second half than in the first—down to low- to mid-single digits overall. Going through the list of AMD's accomplishments for the quarter in the server market is a little unsettling, however. Those include
the Radeon Sky cloud gaming solution
that AMD announced recently, and improvements in the SeaMicro server technology for CDH4, Cloudera's "Hadoop in a Box" solution. There was also the AMD Open Server announcement, which piggybacked on top of
the Group Hug board
announced by the Open Compute Project. "If we look at the SeaMicro business quarter-over-quarter, we were coming off a strong Q4," Read said. "We were actually lower in Q1. This business tends to be a very deal-driven business. So, it's a little bit lumpy. As we look out through 2013, we see dense server as a very good growth opportunity for us and into the coming years as well." Lisa Su, the global vice president of AMD's Global Business Unit, also put AMD's future success in unsettling terms. "Our value proposition isn't necessarily based on technology nodes and CPU performance," she said. "It's really on user experience and how we turn our graphics and digitalization advantages into something that could improve the end user experience." You can take that in a lot of different ways. But here are a couple of other things to think about: while "Opteron" was mentioned once in the call, and "server" ten times, "Data center" wasn't mentioned at all.
AMD laid out its revamped server plan last August
, where semi-custom chips were mentioned as part of the data center. It's possible that AMD is still developing those solutions. But the lack of focus on the data center market, and the server market in general, should be enough to make a fan of AMD's enterprise products a bit nervous.
Image: Sony