[caption id="attachment_17853" align="aligncenter" width="618"]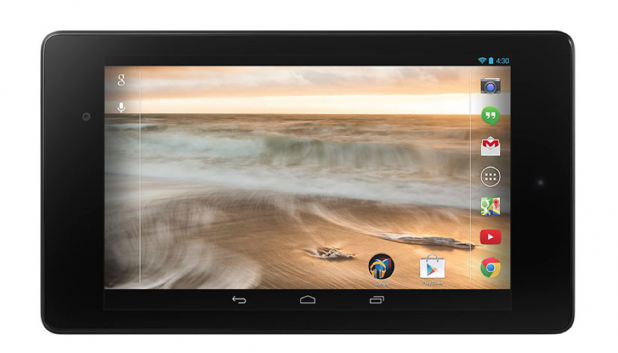 Android devices such as Google's Nexus 7 are chewing away at Apple's tablet share.[/caption] Apple's iPad—long the dominant force in tablets—faces increasing competition from touch-enabled devices running Google Android. While that's not necessarily a shocking revelation—Android has spent the past several years steadily gaining market-share in mobile devices—it's surprising how quickly Android has eaten into the iPad's once-formidable lead.
According to new data from Gartner
, Android seized 61.9 percent of the worldwide tablet market in 2013, a significant jump from its 45.8 percent share in 2012. Meanwhile, Apple saw its own tablet share tumble from 52.8 percent to 36.0 percent during the same period. "In 2013, tablets became a mainstream phenomenon, with a vast choice of Android-based tablets being within the budget of mainstream consumers while still offering adequate specifications," Roberta Cozza, research director at Gartner, wrote in a statement accompanying the data. "As the Android tablet market becomes highly commoditized, in 2014, it will be critical for vendors to focus on device experience and meaningful technology and ecosystem value—beyond just hardware and cost—to ensure brand loyalty and improved margins." Of course, just as many pundits would argue that the tablet market transformed into a mainstream phenomenon long before that point, possibly when the original iPad went on sale in early 2010 and became a huge bestseller. Various Android manufacturers have attempted to crack the tablet market for almost as long, but their early efforts—to put it mildly—lacked polish: even if the hardware didn't leave something to be desired, the software was often buggy and loaded with bloatware, to the point where the cheaper touch-screens were virtually unusable. In the intervening years, however, the tablets have greatly improved; for example, the Nexus 7 features commendable hardware specs and latest-generation Android for $229 (for the 16GB model). In turn, that mix of better quality at lower prices makes Android an increasing threat to Apple, which insists on selling even its iPad Mini at a bit of a premium to the overall tablet segment. It would be a mistake, however, to perceive Apple as vulnerable to outright market collapse: with its considerable brand power and app store, not to mention its huge user base, the iPad will likely continue as a power in the mobile-device world for quite some time.
Image: Google