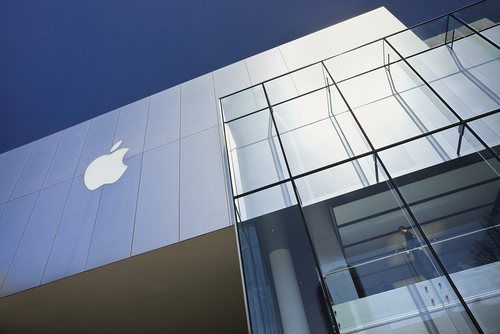 Apple is developing a 7.85-inch tablet that will take on Google's Nexus 7 and other touch-screens in that size range, according to reports.
The New York Times
, paraphrasing "several people with knowledge of the project," indicated that the new tablet, which could debut sometime this year, would cost significantly less than the full sized, 9.7-inch iPad.
Bloomberg
reported earlier in July that Apple would debut "a smaller, cheaper" iPad by the end of 2012.
The Wall Street Journal
, citing unnamed people "familiar with the situation," also claimed the new tablet's screen "will likely be smaller than eight inches." If Apple really does manufacture a 7-inch tablet, it would represent a reversal of sorts from the company's previous position. In October 2010, then-CEO Steve Jobs appeared on an Apple earnings call to denigrate the 7-inch tablet form-factor as inferior to 10-inch ones such as the iPad. "The reason we don't make a 7-inch tablet isn't because we don't think we can hit the price point," Jobs said at the time. "We think it's too small." He also cited the difficulties in developing software for multiple screen sizes as another reason for keeping to a single iPad model: "As a software-driven company, we think about software strategies first, and we know that software developers aren't going to deal real well with all these different-sized products." However, Steve Jobs was also someone who changed his mind on occasion; it's certainly possible that, in the months before his death in October 2011, he came around to a strategy centered on different iPad screen sizes. (Given the length of time it takes for a typical technology company to design, prototype, and manufacture a new product, it's unlikely that a smaller iPad—again, if the rumors prove true—was developed only in the past few months.) Either that, or else his original earnings-call comments were a feint to disguise Apple's real plans. In any case, a 7-inch iPad would introduce an interesting twist to the tablet market, which has developed into a rather dynamic battleground despite Apple holding a healthy majority of the customer share. Major upheavals in that market affect not only hardware manufacturers and operating-system creators such as Google and Microsoft, but also third-party developers building the cloud-based apps that attract millions of customers. To the winner goes the spoils; that, as much as anything else, might drive Apple to try and conquer a whole new segment of the tablet market.
Image: TonyV3112/Shutterstock.com