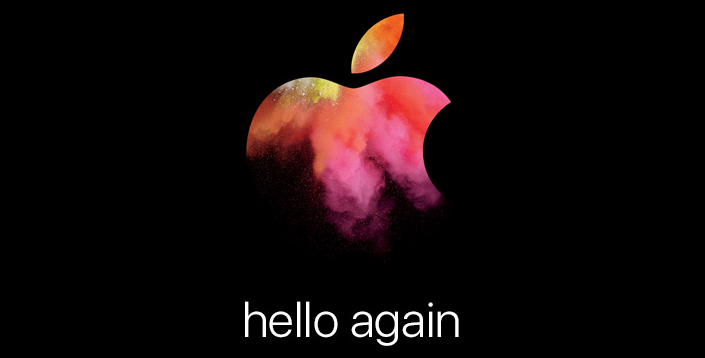 It's official: Apple is holding an event next week. While we naturally don't
know
what will be announced, the invitation itself was a big tease. With at least one new Mac expected, here's what you can look forward to Apple discussing. First, we'll make a case for new Macs. Not only has there been plenty of scuttlebutt about a new MacBook Pro for some time, the invitation itself is a nod to Macs of the past. The title, 'Hello again,' seems to acknowledge older Macs and the famous cursive 'hello' prompt (this one, of course, uses Apple's current preference, San Francisco font). First introduced in 1984 with the first Macintosh, 'hello' was later revisited for the colorful iMac all-in-ones. Several in-the-know pundits are also chiming in, reporting that 'sources' familiar with the matter claim new Macs are incoming. More on that in just a second; first, some side-notes. AirPods, first announced in September at Apple's iPhone 7 soiree, are launching this month. We're almost done with October, so expect Apple at this next event to say something along the lines of, 'You can now pre-order the AirPods.' Speaking of the iPhone 7, we expect iOS 10.1 will drop October 27, as well. It brings in the 'Portrait' mode so many iPhone 7 Plus owners have been looking forward to, which adds a faux
bokeh
effect to some images. Also at the event, expect a reminder that the next day, October 28, is when Apple Watch Nike+ (we dread saying that out loud) goes on sale. Apple hasn't touched the AirPort in a while, either, so it could see a refresh; it's still a very solid piece of equipment, but slimming it down may be in order. [caption id="attachment_137837" align="aligncenter" width="1024"]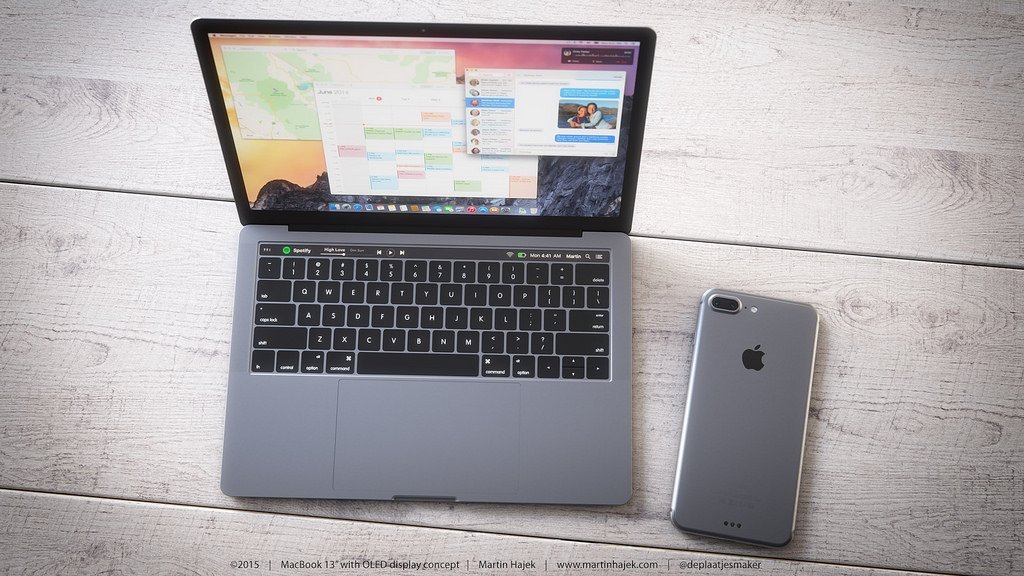 A 2016 MAcBook Pro render, courtesy of Martin Hajek[/caption]
Return of the Mac
Everything being tossed around the rumor mill has a singular genesis: Bloomberg's
report
from September indicating Apple was readying a refresh for just about everything in the Mac lineup. Apple is said to have an updated MacBook Pro coming. This new computer is believed to be slightly slimmer, with a larger trackpad and Apple's new flat keyboard (introduced with the 12-inch MacBook). It may also rely entirely on USB-C via two ports, a move Apple made with the 12-inch MacBook. Some hate the concept of a single port for connecting all of your goodies, but we'd have to think Apple would have a hub coming for MacBook Pro users, as well. There's also talk of the Thunderbolt dock staying put on the MacBook Pro. The real showstopper could come with that part of your computer you (probably) interact with least: the function row. Apple is believed to be working on a dynamic OLED bar,
possibly named
the 'Magic Toolbar,' to replace the function keys, which can change to suit the app you're using. If you were using Pages, for example, the Magic Toolbar might have quick-edit features for making text bold or inserting images. Bloomberg reports the Magic Toolbar will always display volume and screen brightness keys, with a quick switcher to get back to a static state, akin to the existing function row on a Mac you're more familiar with. Similarly, a new 'Smart Button' may be the Home Button your MacBook Pro has always wanted. Details are light, but we'd expect Touch ID to be included, especially since Apple Pay on the Web is here. Unfortunately, we don't know what's inside this rumored new MacBook Pro. A good bet is Intel, which has already
begun shipping
Kaby Lake processors to customers like Apple; but it's
not
a foregone conclusion. Apple may also have a custom chipset in the works we're just not aware of. Still no word on internal storage options, but we'd expect the normal flash storage options (128GB, 256GB, 512GB or 1TB) to be on offer. Aside from the MacBook Pro, new iMacs with available GPU upgrades to an AMD or NVIDIA card may be coming, and the 11-inch MacBook Air is said to be vanishing as the 13-inch model picks up USB-C connectivity. [caption id="attachment_137838" align="aligncenter" width="1024"]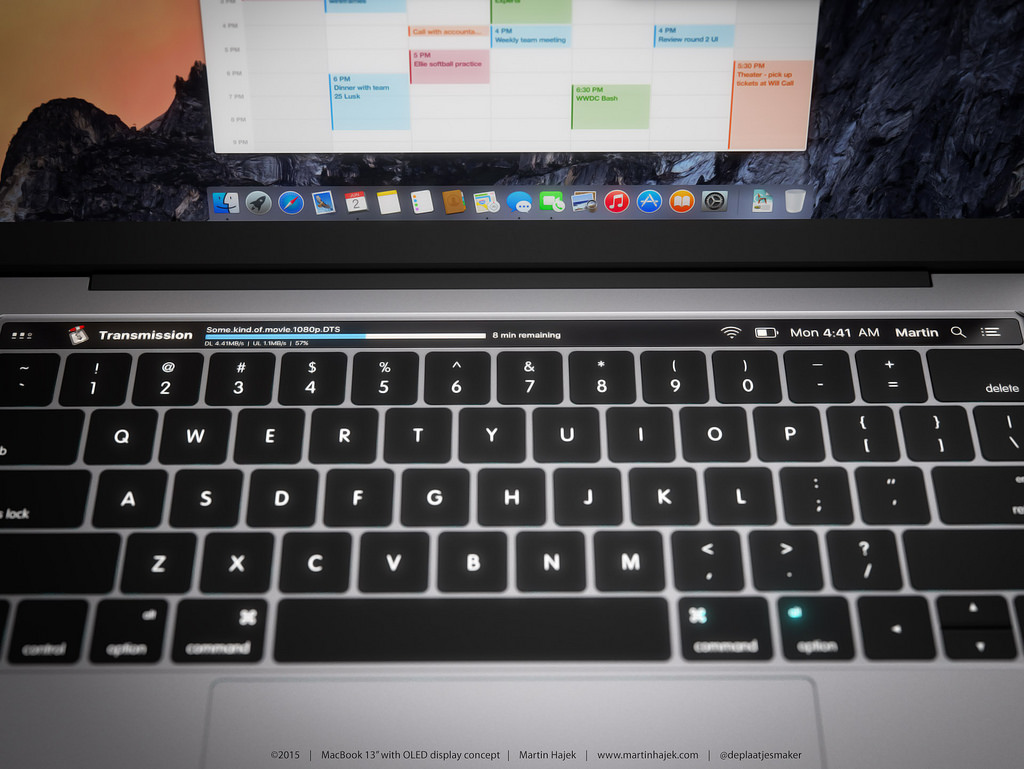 Image credit: Martin Hajek[/caption]
Long-Shots and Unmentionables
A quick glance at MacRumors' famed
buyer's guide
tells you everything you need to know about Apple's Mac lineup: don't buy anything. We just wonder how many of those red boxes will turn green later this month. A new MacBook Pro is a safe assumption, as is a refreshed MacBook Air. The 12-inch MacBook may see an internal upgrade, but that's suspect, as it has some very custom internals. Any iMac changes will likely be upgrade options, not a wholesale refresh. There has been no talk of the Mini or Pro, though. Apple's desktop Macs are long in the tooth, and many are thirsting for upgraded specs, especially from the Pro. If there's enough coming from partners like Intel, AMD and NVIDIA, we'd expect those new components to be made available to the Mini and Pro, as well. And what of displays? There's talk Apple is working with LG on a 5K display to rival the 27-inch iMac, but we've not heard any believable details. A telling point of interest may have been Apple
discontinuing
the existing Thunderbolt display earlier this year; it's hard to see Apple leaving displays behind, especially since it's so bullish on the P3 color gamut. Whatever Apple announces, it'll be
live-streamed
from the Apple campus October 27 at 10am PDT. Have your credit cards ready, though: it's gonna get expensive.