[caption id="attachment_9519" align="aligncenter" width="618"]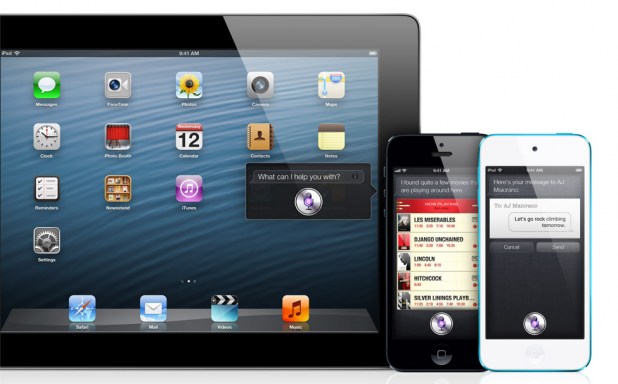 Apple's iOS may not look like this much longer.[/caption] For months, those who make a business of watching Apple have known that the company is giving its iOS mobile operating system a major overhaul.
But a new report from Bloomberg
indicates that the overhaul is taxing the company's engineering resources, as it rushes to complete at least a demo by the
Worldwide Developers Conference (WWDC)
in June. The overhaul—and thus the reported strain on Apple's production pipeline—stems from Apple senior vice president Jonathan "Jony" Ive, who has taken over the software design for iOS after years of focusing on Apple's hardware. Ive reportedly dislikes the skeuomorphic design of the current iOS, in which icons and other elements are rendered, as realistically as possible, as real-world objects—for example, the iOS Notes app represented as a yellow-paper notepad, or the Newsstand app as a wooden bookshelf. If anything, the next iOS could bear similarities to… Windows 8. But that's not to say that Ive and his teams at Apple, crazed and desperate, are borrowing design cues from the geniuses at Microsoft. Windows 8 is a prime example of flat design, which strips out skeuomorphism's three-dimensional and "realistic" elements in favor of gradient- and shadow-free shapes. Ives is supposedly a fan of flat design, and so the next iOS may take some sips from that particular well; such a design would also complement Apple hardware's minimalist ethos. (But it will doubtlessly spark headlines along the lines of, "The Worm Turns: Apple Rips Off Microsoft.") The Bloomberg article suggests that the iOS overhaul could extend into 2014, as Ive and his workers shift from redesigning the interface to focusing on individual apps such as email. But given Apple's traditional penchant for secrecy, it's unlikely that many firm details about the future of iOS will emerge before WWDC, when the company (perhaps) whips the curtain back from the software. Apple has already telegraphed that no new products are arriving before the fall. "Our teams are hard at work on some amazing new hardware, software, and services that we can't wait to introduce this fall and throughout 2014," CEO Tim Cook told media and analysts listening to the call, according to a transcript produced by
Seeking Alpha
. "We continue to be very confident in our future product plans." Despite pressure from Samsung and other phone manufacturers, Apple's iPhone continues to sell tens of millions of units every quarter, along with a healthy number of iPads. While that hasn't prevented the company's stock from diving in recent months, it does mean the company will remain a formidable force for some time to come, no matter what new products it comes up with.
Image: Apple