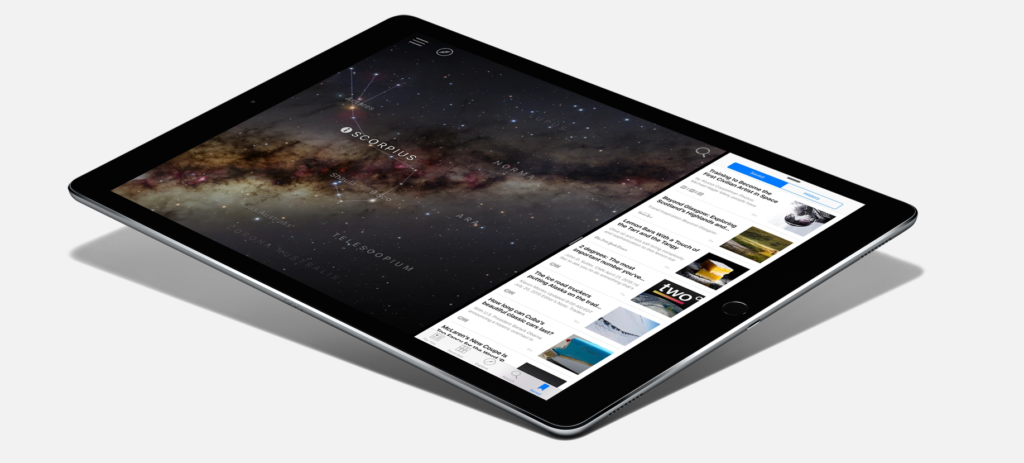 Apple
might not plan on releasing iOS 9 to its device users before Sept. 16, but developers can already poke around iOS 9.1
via the just-posted pre-release build
. According to
The Next Web
and other sources, iOS 9.1 will include still more emoji, such as a cartoon taco that you should definitely never use in any business-related email, ever. It will also feature support for the iPad Pro, Apple's 12.6-inch tablet scheduled for release later this year. Support for the iPad Pro (as well as the large-screen iPhone 6S) means that iOS 9.1 will likely refine and upgrade features such as split-screen functionality. And considering how Apple is positioning the Pro as a laptop-replacement unit, there may also be speed improvements—nobody wants their primary work device to crawl during multitasking.
Apple's App Fragmentation
For developers who work in the Apple ecosystem, things are becoming more and more fragmented. In the beginning, there was
Mac OS X
and
iOS
, which ran on devices with a limited number of screen sizes. Then came watchOS, which powers the Apple Watch, and tvOS, the operating system underlying the new Apple TV. Developers can use Swift, Apple's next-generation programming language, to build apps for all of these operating systems; but for those ambitious creators who want to place their work on everything from the Apple Watch to an Apple TV-powered television, there's still the gargantuan challenge of adapting the UX to the wide variety of screen sizes—if that's even possible, in many cases. The fact that Apple runs separate app stores for Mac OS X and iOS also prevents its developers from creating truly "universal apps" that work with equal facility on PCs and mobile. Were Apple to somehow crack that problem, it could create a unified app ecosystem more than capable of threatening Microsoft's efforts in that area. In the interim, though, developers who work with Apple devices must face the prospect of an increasingly fragmented environment.