As fast as iPads, MacBook Pros, iPhones and iPods fly out of its stores, Apple needs more IT professionals to not only design the next wave of new products, but to tweak and enhance the existing ones to maintain their competitive edge. During the past year, Apple has performed major upgrades to nearly all its products, while still finding plenty of staff bandwidth to launch the iPad.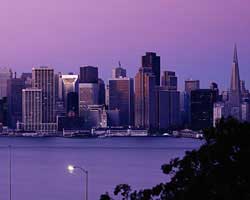 It's unlikely that any of Silicon Valley's larger players can match the blistering growth at Apple, which added more than 12,000 employees over the fiscal year ended last September, a jump of 36 percent.

Yes, you read that figure correctly - 12,000. That's 1,000 new hires per month. And as long as Apple's sales continue to soar, that pace is likely to continue. The company broke its own revenue and profit records for the past four quarters and, with sales at the $65 billion level, one analyst projects the company is on a pace to become a $100 billion enterprise.
Physically, the company is bursting at the seams. Apple is adding new staff in its home town of Cupertino so quickly that it's already outgrown the space in 57 buildings it occupies there. To provide new office space for more hires in the coming year, the company recently acquired a 98-acre campus and buildings being vacated by Hewlett- Packard, effectively doubling the size of its presence in Cupertino.

Much of the coming year's growth is likely to be in research and development, an area where Apple invested $1.4 billion during calendar year 2009, a jump of 20 percent over the previous year. (In fact, Apple continued to expand even in 2009, boosting its workforce by 2,300 employees. During the same period, other Silicon Valley firms were shrinking staff payrolls by an average 6 percent.)
Some of Apple's recent openings in the Santa Clara Valley: an AirPort firmware engineer, an applications quality assurance engineer for iPad, a core operating system embedded integration engineer, a desktop integration QA engineer, an engineering project manager for software updates, and an image algorithm developer.

Juniper on Hiring Spree
"We're certainly doing a lot of hiring of IT professionals," says Juniper Networks Communications Director Ellen Roeckl. As more large and midsize companies boost spending for software and systems needed to support business growth, Juniper's sales have benefited.

The maker of a host of network products is, like one of its chief competitors in Silicon Valley, Cisco Systems, experiencing steady expansion. The company is on a hiring binge largely focused on IT professionals at its Sunnyvale headquarters.
Some of the openings at Juniper's main office are for software engineers, software engineering managers, regression test engineers, technical support engineers, and quality assurance engineers.
-- Doug Bartholomew