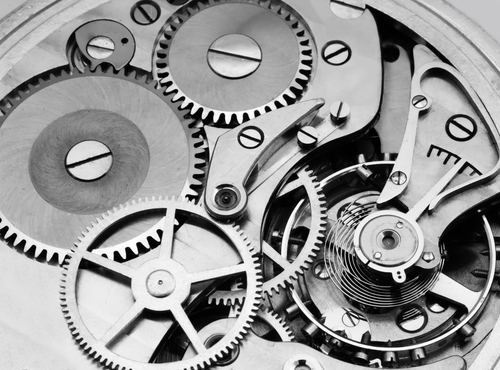 A new survey suggests that a significant percentage of consumers would purchase an Apple
"iWatch,"
should such a device actually hit the market at some future point. ChangeWave Research (a service of 451 Research) interviewed 1,713 North American respondents between March 4-19 and found that 5 percent were "very likely" to buy an "iWatch," with another 14 percent indicating they were "somewhat likely" to do so. In January 2010, ChangeWave recorded similar numbers when it asked respondents about their chances of purchasing an "Apple tablet" (in that case, 4 percent said they were "very likely," while 14 percent said they were "somewhat likely"). That tablet, the iPad, proved a blockbuster. Owners of Apple products were also much more likely to consider buying an "iWatch" than non-owners. "
Loyalty to Apple
(18 percent) is a key reason respondents are likely to buy the new device," ChangeWave mentioned in its accompanying
research note
. "Other top reasons include
Convenience
(16 percent),
Cool Factor
(14 percent) and
Ease of Integrating with Other Apple Products
(11 percent)." Other sources have suggested that an "iWatch" could perform well on the open market. Back in March, Citigroup analyst
Oliver Chen told Bloomberg
that such a device could earn as much as $6 billion a year, a sizable fraction of the $60 billion global timepiece market. At least in theory, an Apple timepiece could respond to verbal commands, display messages and parts of email, help wearers navigate between points A and B, and even act as a biometric reader or digital wallet. A number of news organizations, including
The New York Times
, reported at the time that Apple was tinkering with various wristwatch designs;
The Verge
, citing its sources, said that the company had "chosen to rework the full iOS to run on the watch instead of building up the iPod nano's proprietary touch operating system," and was wrestling with battery issues. Apple isn't the only company (reportedly) developing wearable electronics.
Google is working hard on Google Glass
, a set of eyewear with a tiny screen embedded in the right lens, capable of everything from displaying navigational data to translating spoken phrases into other languages. A variety of other IT giants—including Samsung, Microsoft, and LG Electronics—are reportedly puzzling out
smart-watch designs of their own
. The biggest question, though, is whether consumers will actually go for "augmented reality" gear that straps to some part of one's body. This ChangeWave data suggests a significant number of them will—but there's always that uncertainty, right?
Image: Jim Hughes/Shutterstock.com