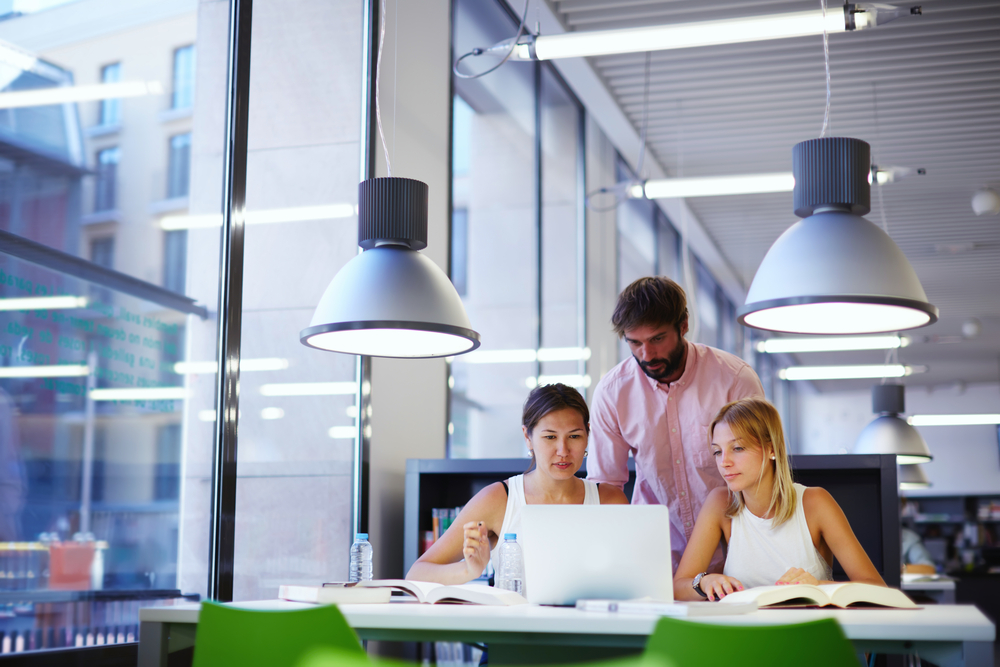 For all the hand-wringing about tech's lack of gender diversity, the needle isn't moving very much. For example,
a study by the University of California, Davis
, found that few Golden State tech firms had notable percentages of women in their executive or director suites. While customer-support software provider Zendesk ranked seventh in those particular rankings with 40 percent, Yahoo ranked 14th, Hewlett-Packard 20th, and Netgear 22nd. Meanwhile, Microsoft recently
announced that its proportion of female workers
declined from 29 percent to 26.8 percent between September 2014 and September 2015. But let's not pick on Redmond:
many tech firms' mid-year diversity reports
revealed that women made up roughly a third of their respective employee pools. Reversing such trends isn't easy. Increasing gender diversity involves more than simply modifying recruiting and hiring practices. Corporate and industry culture, candidate and employee motivations, and the willingness of investors to put money into women-led ventures all have to be considered, suggested Milan Koch, managing director for accelerators at San Francisco-based hacker community AngelHack: "If they don't invest in women, there won't be any change."
Lies, Damned Lies and Demographics
While that's true enough, things also won't change if the number of young women involved in technology-focused education programs lags. According to the
Computing Research Association's 2014 Taulbee Survey
on computer science and engineering education, women comprised just 11.9 percent of computer engineering graduates during the 2013-2014 academic year, up from 11.2 in 2012-2013. In computer science programs, women represented 14.1 percent of graduates, a slight drop. Compare those numbers to what's seen in coding boot camps. According to Course Report, a boot camp directory and review website based in New York,
women constitute 36.3 percent of students
enrolled in those programs. This difference can be attributed to any number of factors. For one, the average college-aged student may be less certain about career goals than the older average boot camp student. And while boot camps graduated just 16,056 students in 2015 (compared to 48,700 from traditional CS programs), Course Report notes that's more than double the 6,700 who graduated in 2014. And that's a dramatic increase. If the trend continues, boot camps could play a significant role in increasing the percentage of women who work in technology.
What's The Attraction?
So what makes boot camps more attractive to women? Some believe that the boot camp environment is more diverse and friendlier. "Being the only women in the room can be alienating," observed Shanna Gregory, dean of the Grace Hopper Academy, a coding boot camp for women in New York. Indeed, she thinks some women who originally dropped out of tech because of its male-dominated culture may be using boot camps as an avenue to return. In addition, the people who run boot camps are well aware of the cultural issues their graduates face, whether they're women, people of color, or members of another underrepresented group. As a result, said Course Report co-founder Liz Eggleston, many include classes on teamwork and collaboration in their curriculum, and work with women to overcome the self-doubt that goes along with "imposter syndrome." "They're preparing women and men to build a better culture," Eggleston added. "These graduates are going into junior developer roles, so they're going to face that company's culture and issues. The boot camps help them think about those [issues] in advance." It also helps that many boot camps focus on helping their graduates land jobs. "They know the student from Day One and think about job placement from Day One, and they think about the gender issue as they do," Eggleston explained. The idea of boot camps, she pointed out, stemmed from the realities of the tech-employment market: development teams couldn't find the talent they needed and the traditional, college-centric pipeline wasn't meeting the demand. With their lower tuition, accelerated pace, and pragmatic focus on teaching marketable skills and finding jobs for their alumni, boot camps are a growing part of the solution. And because their student bodies are more diverse, they may slowly increase the diversity of the overall tech talent pool. How does this all play out? Eggleston already sees more employers shifting away from degree-based recruiting in favor of competency-based hiring. (Some 89 percent of boot camp graduates had found a job within 120 days of finishing their program, according to Course Report's study.) Koch thinks that, if the number of boot camp graduates continues to grow at current rates, there'll be a proportionate increase in female engineers. But no single approach will solve tech's gender challenges. "The problem still lies in the total tech community," Gregory said. "The responsibility isn't on the minority to convert the larger culture." Bootcamps and their more diverse populations "have become part of the conversation."