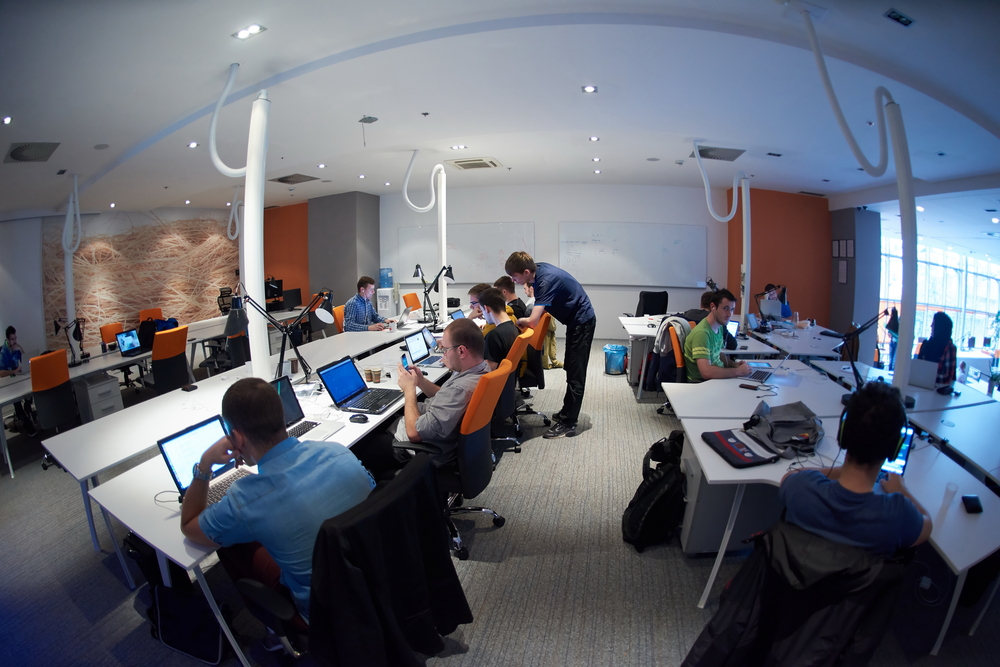 Is it getting harder for smaller tech firms to land the talent they need? The answer could be "yes." For example, Jeff Winter, director of technical recruiting for online labor-marketplace Thumbtack,
recently told The Wall Street Journal
that he's having trouble convincing engineers to jump to his company. He blamed their reluctance in part on larger firms such as Google, which offer tech pros the tantalizing possibility of a safe harbor at a time when many startups are facing an investment crunch. For tech pessimists, the current market is full of worrying signs. Recent data from the National Venture Capital Association showed venture capital decreasing from $31.1 billion in 2014 to $28.2 billion last year, with more than 235 venture-capital funds closing during that period. And although tech unemployment as a whole remains low (
the rate hit 2.5 percent in February
), a number of tech firms—including Yahoo, BlackBerry,
and a host of startups
—have all jettisoned employees over the past two months. Media outlets
such as VentureBeat
have breezily predicted the impending deaths of at least a few "unicorns," or startups with more than a billion-dollar valuation. Whether or not the tech industry is in a bubble, those signs are more than enough to make at least some career-oriented tech pros a bit skittish about their careers. Recruiters speaking to Dice have indicated that it's become more difficult to attract top talent to new positions, given the widespread demand for those with highly advanced skill-sets in cloud, mobile, and other key areas. And while startups and midsize firms can often dangle the prospect of a good working environment and decent perks, it's hard for many of them to compete against the enormous salaries offered by the biggest firms—many of which also offer pretty good incentives. Despite the difficulty, the hunt for talent will continue. Dice's data indicates that 78 percent of hiring managers
anticipate even more hiring
in the first half of 2016 than the second half of 2015, as companies—no matter what the economy—continue to scale up their respective tech infrastructures. But smaller firms will likely need to pay more cold, hard cash in order to secure the people they need.