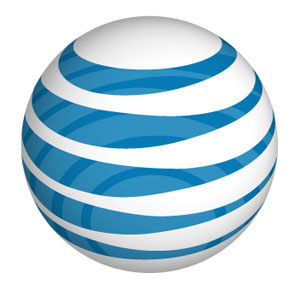 AT&T livened up Thanksgiving with its continuing fight to acquire T-Mobile USA. The company said Thursday it was withdrawing its petition with the Federal Communications Commission and would focus its legal team on
its antitrust battle with the Department of Justice,
which has said it won't approve the merger. Last week FCC Chairman Julius Genachowski said he opposed the deal and would send the proposal to an administrative judge. Then there was the whole tussle over
whether the FCC would allow withdrawal of the petition
and AT&T threatening to sue if the withdrawal was denied. Now Bloomberg reports that AT&T might
divest as much as 40 percent of T-Mobile assets
to push the deal through. So much for the argument of improving competition by combining the nation's second- and fourth-largest carriers. The FCC wants to keep four fairly strong players in the market, though T-Mobile is faltering. AT&T has said all along that the $39 billion deal would
improve service and provide more choices for consumers,
arguments
consumer groups have found laughable.
In a press briefing last week, FCC officials said the merger
isn't in the public's best interest,
that it would concentrate too much power in the mobile market. However, industry groups such as the Communications Workers of America, which support the merger for its reported
potential to create jobs
, are decrying the regulatory roadblocks. For AT&T, the deal all along has been about
gaining more spectrum.
Internal documents leaked earlier this year, though, showed that AT&T itself put the cost of building a 4G LTE network that would reach 97 percent of the U.S. at $3.8 billion. That's a race that
Verizon thus far is winning.
Yet AT&T has been arguing that the only way it could build such a network would be to spend $39 billion to buy T-Mobile. As
Tom Krazit at PaidContent.com
puts it:
AT&T's size and relationship with Apple means it will be a player in wireless for a long time, but failure to complete the T-Mobile deal means it may have to compete for customer growth the old-fashioned way: with good smartphones, network reliability, and customer service. Over the last five years, it's only been good at the first item on that list.
Rather than admit defeat, some analysts see AT&T pursuing every available appeal, all the while further weakening T-Mobile and potentially forcing it into a fire sale if or when the deal is finally declared dead.