All the hype surrounding the launch of Apple's iPhone 4 has obscured what may be the second biggest story in smartphones: the rapid rise of Google's Android OS and the emergence of more cool phones that make it look great. In one survey, more than half of mobile app developers "see Android as having the greatest long-term potential among operating systems."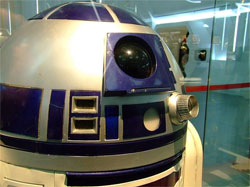 While there's only one iPhone, there are more than 60 Android-based devices on the market today with many more coming. The Android Market now has more than 60,000 apps available, and Google says more than 100,000 users are visiting daily. Research firm Gartner predicts that Android will beat Apple's iOS and become the leading mobile OS in 2012.
On the hardware side, Taiwanese cell phone giant HTC, a leading producer of Android-based phones, has gained 2 percent market share in recent months, and Motorola, maker of the Droid phone, has come back from a near-death experience in recent years. It now holds 12.4 percent market share.
In fact, Motorola's brand new Droid X has attracted a lot of attention in recent days. With a bigger screen than the iPhone and longer battery life, it has all the requisite bells and whistles. Best of all, however, may be the fact that it doesn't rely on AT&T's much maligned network as the iPhone does. That fact alone may win it some customers.
-- Don Willmott