BlackBerry took another swipe at its workforce this week, issuing pink slips to approximately 100 workers at its Canadian headquarters in Waterloo, Ontario, as well as workers in other locations, the company confirmed Tuesday. The layoffs follow
a 250-person cut last month
and in some ways come as no surprise, given the turmoil the company is facing.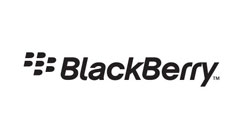 The embattled handset and tablet maker earlier this month announced it had formed a committee to
study "strategic alternatives,"
which include a sale of the company. That game plan followed a
disappointing first quarter that the company unveiled in late June
, when it also announced that it planned to continue to "implement the cost savings" it had started last year. BlackBerry last year said it would
cut approximately 5,000 workers by the end of its fiscal year
to trim $1 billion in costs, but at the close of its fiscal year on March 2, only 3,800 full-time positions had been cut, according to the company's Securities and Exchange Commission filing. In its latest whack at its workforce, BlackBerry said in a statement sent to Dice News:
BlackBerry this week informed a small number of employees of their termination, including approximately 100 employees in Waterloo. As previously stated, we are in the second phase of our transformation plan where we will be assessing our organization – from top to bottom – to ensure we have the right people in the right roles with the right skill sets to drive new opportunities in mobile computing.
BlackBerry is struggling to be a viable contender again in the mobile space after having lost market share to Google's Android and
Apple's
iOS. According to Research firm comScore, Google held 52 percent of the smartphone market and Apple 39 percent in the March quarter. BlackBerry, meanwhile, held a meager 5.2 percent share. And the struggling mobile device maker has also seen far less traction on its new mobile device operating system, BlackBerry 10, than Wall Street was hoping. For the Canadian company, the BB10 was viewed as its "hail Mary" effort to get back into the mobile game.