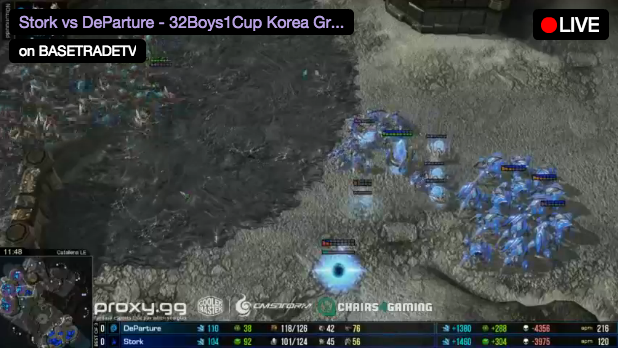 What's the secret to succeeding in the startup world? According to serial entrepreneur Justin Kan, the answer is simple: perseverance.
Click here to find a tech job at a startup.
"If you look at all startup stories, it's not a straight line… to success," he told the audience at this year's Disrupt Europe 2014,
according to TechCrunch
. Kan should know: It took eight years from the time he founded online-streaming service Justin.tv until the platform's offshoot, Twitch, sold to
Amazon
for close to a billion dollars
earlier this year
. As you can see in the above screenshot, Twitch allows video-game players to live-stream their best moments to the world, and regularly draws audiences of tens of millions of viewers per month. He credits Y Combinator for sticking by his team for an extended period, even if their initial ideas about streaming didn't bear quick fruit.
Upload Your ResumeEmployers want candidates like you. Upload your resume. Show them you're awesome.
While perseverance seems like an obvious and necessary ingredient for any entrepreneur—history is filled with stories of geniuses who failed, failed, and failed again before breaking through to spectacular success—it's often overlooked in today's hyper-accelerated culture. Many startup founders feel pressure to deliver explosive growth from the outset, lest investors twist off the funding spigot; apps and software platforms are abandoned rather than allowed the chance to evolve into something new and lucrative. Launching a startup in this crowded environment, however, requires a bit more than just a desire to grind away for months or years. Startups need a combination of business savvy, flexible and smart leaders, and a willingness to work hard in order
to get established
, much less succeed. There's also the need for money—lots of money. Competition among startups and established tech companies is so fierce that the top engineers and developers can
expect to earn hundreds of thousands of dollars a year
(in addition to other perks). High salaries translate into a high burn rate, which can make it difficult for a startup to muddle along for years without substantial returns. Come to think of it, your average entrepreneur needs a ton of luck, as well.
Related Articles
Image: Twitch.tv