Great benefits, a diversified staff, solid training and career development programs, and no reductions in IT staffing levels. If this describes your company, chances are you're working in one of the 100 best places for IT professionals, as named by Computerworld.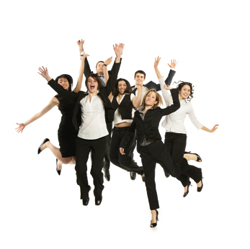 For 16 years the publication has surveyed employers and IT pros about their work environments to identify the best places to be. Surveys were completed in March, and companies must have at least 50 IT employees to qualify. Criteria include diversity, training, career development, retention, and benefits.

IT professionals were asked to rate which benefits were most important (paid vacation and health insurance came in first and second), their overall satisfaction with their benefits package, morale and the amount of stress in the IT work environment. They were also asked to name which workplace elements were most important. Having an enjoyable work environment and fair compensation topped that list, while working with cutting edge technology ranked sixth.
The top five companies:
1: General Mills Inc.
On-site fitness center and auto service station
2: Genentech Inc.
Employees learn mindfulness and meditation
3: San Diego Gas & Electric Co.
A generous noncontributory retirement plan
4. University of Pennsylvania
Hundreds of campus activities year-round
5: Monsanto Co.
Part-time telecommuting and flex schedules
-- Leslie Stevens-Huffman