Troubled smartphone maker
BlackBerry has agreed to be bought out
by a consortium to be led by hedge fund Fairfax Financial Holdings Limited. But this pending acquisition is unlikely to reverse BlackBerry's plans to
cut 40 percent of its workforce
.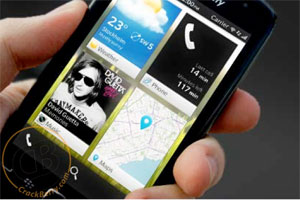 Fairfax, BlackBerry's largest shareholder with a 10 percent stake in the company, will buy the company and take it private for $9 a share – making the deal worth approximately $4.7 billion. Just Friday, BlackBerry announced it would cut 4,500 employees, or 40 percent of its staff, while attempting to reduce operating costs by approximately 50 percent. In announcing its plans to slash its workforce,
buyers apparently ramped up their interest in the company over the weekend
, according to a report in the Telegraph. With the financial profile of the company improving with far fewer workers and buyers' interest rising, it's unlikely BlackBerry will suddenly reverse its layoff plans. It's unclear if the prospective buyers would seek even further reductions, should the transaction go through. BlackBerry's board has until Nov. 4 to find a better offer than Fairfax's, before submitting the proposed deal to its shareholders for a vote. Fairfax Financial CEO Prem Watsa characterized the deal as one that "will open an exciting new
private chapter for BlackBerry
, its customers, carriers and employees" while at the same time delivering "immediate value to shareholders." The other members of the consortium were not announced.