With a rich pool of talent around Kitchener-Waterloo, Ontario, Google-owned
Motorola Mobility
has announced plans to set up an engineering hub there.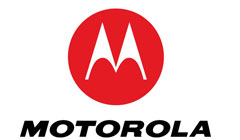 Conveniently, the planned location happens to be a 10-minute drive from the headquarters of BlackBerry, which just last week announced it was
laying off 40 percent of its staff
-- as many as 4,500 workers. BlackBerry – formerly known as Research in Motion – also has since
accepted a buyout offer
, but it's unlikely it will unwind its massive layoff plans. Motorola Mobility, which
has seen its ranks sliced by half
, ended the second quarter with 4,599 employees globally. The
Financial Post reports
that the unit has just a handful of workers in Waterloo, though it doesn't say how many jobs are to be added. "We've got big plans and we're very optimistic," it quotes Derek Phillips, Engineering Director for Motorola Canada, as saying. "We're always looking for places where there's lots of opportunity for growth and it's not always easy to find places that have significant tech talent in a variety of areas, but especially mobile." Parent company Google, meanwhile,
opened an office in the area in 2005
, which has since grown to 150 engineers. The Globe and Mail reports Google plans an undisclosed investment in
Communitech
, a regional economic development initiative that works closely with 650 technology startups. Interest in the area is spreading. Payment startup
Square recently announced plans to set up shop in Waterloo
next year, creating a tech hub that will employ 30 people.