Boeing
plans to set up five research and developments centers around the country that could move up to 1,200 engineering and technology jobs out of Washington State.
Up to 300 jobs
are to be cut in Southern California. The move will
reduce the company's reliance on unionized engineers
in the Seattle area. Earlier this year, Boeing announced plans to shift information technology and engineering work to other states.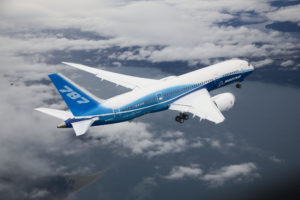 "Our customers have a common need for new technology that can be integrated quickly and efficiently into current products and production lines," said Greg Hyslop, Boeing's vice president and general manager of research & technology, in a statement. "With these changes, we are enhancing our ability to provide effective, efficient and innovative technology solutions." The centers will be in Huntsville, Ala.; Southern California; St. Louis, Mo; North Charleston, S.C.; and Seattle. The Alabama, Missouri and South Carolina sites will add 300 to 400 jobs each. Each of those states offered the company incentives to attract the jobs. More than a half-dozen states are vying to be the site where Boeing builds its new 777X twin-aisle airliner and had to meet a Tuesday deadline to submit their proposals. The plant for that project is expected to employ up to 8,500 workers. Last month, the International Association of Machinists and Aerospace Workers District 751 in Washington overwhelmingly voted to reject a contract with the aircraft builder. Though the latest negotiations collapsed Thursday, the union's lead negotiator said rank-and-file membership
will get a chance to decide
on the Boeing offer.