Over the last several months, Boston recruiters have noticed an increase in the number of clients looking to hire IT workers for permanent jobs. It's a surprise development for some of them.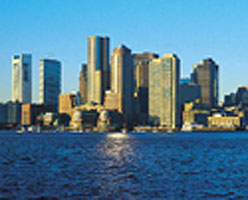 "We've seen more requests for permanent placements than I expected," says Christa Baker, a northeast regional manager at staffing firm Manpower Professional. "It's not what we anticipate in a recovery. I'm just seeing a surprising amount of permanent positions. Plus, I'm seeing a lot of movement in engineering in the Greater Boston area."
Tom Roy, a managing director for Technisource's New England area, has noted a similar trend: "In the last few months, there's been an uptick in permanent positions. We are seeing more clients take on contract-to-perm. Plus, we're seeing candidates getting more than one offer. That's a good sign."
Baker says the skill sets in demand throughout the northeast include application developers and Web developers. In Boston, help desk, radio frequency engineers, business analysts, virtualization architects, network architects, e-commerce analysts and a project manager are needed. Roy is seeing a demand for SharePoint expertise, Oracle ERP, business analysis, desktop support and security. Busy verticals include education, solution providers and healthcare.
"We are seeing clients looking for engineers who can do design," says Roy. "Or a SharePoint architect who can do some development and also fill in as an administrator. They want someone who can cover all three titles."
Jack Feller, regional vice president at Robert Half International, noticed a pick up in the job market beginning in May and June. He's hearing a need for quality assurance experts, PC technicians, help desk, and phone support in healthcare, education, manufacturing, construction, state government and some finance. He also expects the implementation of Windows 7 to add to the uplift in the job market. "We're hearing (clients) talk about it."
In October, the Massachusetts unemployment rate dropped for the first time in two years while job losses slowed - signs the state's beleaguered job market may be stabilizing, says the Boston Globe. The jobless rate fell to 8.9 percent in October, from 9.3 percent in September, according to the Executive Office of Labor and Workforce Development. Unemployment in the Bay State hasn't fallen since June 2007. Wider job losses have been offset by gains in two of the state's most important sectors - education and health services - as well as professional, scientific, and technical services. On Dice, October 2009 job postings for Boston remain 44 percent below where they were in October 2008, at 1,935 compared to 3,431.
Meanwhile, the U.S. Labor Department and U.S. Census Bureau say the professional and scientific sector, which includes some high-tech jobs, saw an impressive increase in jobs - about 4,000 - confirming reports that tech-related companies are doing better, reports the Boston Herald. Still, the New England Economic Partnership, a nonprofit research group, doesn't expect Massachusetts to regain all the jobs lost in the recession until 2013.
IT professionals in the area agree the job market remains tight: "It's tough all over," says Brian King, a security expert, who lives in the Boston suburb of Needham. "I know people with experience at all levels that have been job-hunting for months. And you know that every job posted is going to get a huge number of resumes."
Still, King notes that he's seen "many more jobs being posted the last couple of months, so that's encouraging," but, "in the conversations I've had with managers, hiring is still very selective. It's being targeted to the most strategic areas of the business, and most other positions are still on hold.