Though the prospect of the Federal sequester cuts has been weighing on tech employers' minds, the budget agreement worked out this week in Congress won't necessarily calm their economic jitters, says Victor Janulaitis of consulting firm Janco Associates.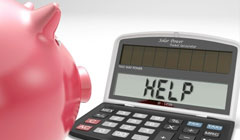 In his latest analysis of monthly job statistics, Janulaitis said the sequester was among the factors fueling employers'
unease about the economy
and what he called the "anemic" IT job market. "I think [the budget deal] might eliminate some of the job losses that were going to happen, but I don't think it will encourage companies to hire additional people," he told Dice News on Thursday. The plan hashed out by Senate Budget Committee Chairman Patty Murray (D-Wash.) and House Budget Committee Chairman Paul Ryan (R-Wis.) would eliminate about $45 billion of the cuts planned for the current fiscal year. The across-the-board sequester cuts -- $63 billion over the next two years – were originally designed to be so odious that they would force the two parties to cooperate to make sure they would never go into effect. Yet the colossal game of congressional chicken that played out in October, and
criticism of the latest agreement
, highlight the deep divisions between the parties as they pursue previously unthinkable measures.
'Stop Lurching'
The new plan still requires spending cuts but allows the House and Senate to determine where to reduce spending. The restored money would be offset with $85 billion over a decade from higher fees and modest curbs on government benefit programs. Murray told reporters that passing the measure would
help the congressional budget process
"stop lurching from crisis to crisis." Critics have said the sequester would be particularly damaging to defense – and it was designed to be since many military programs are considered to be sacred cows.
Defense contractors
including
BAE Systems
,
Boeing
, Raytheon,
General Dynamics
and DynCorp have reportedly been lobbying hard for relief.
With the restored funds split evenly between defense and non-defense discretionary accounts, the Defense Department would get back about $22.5 billion – about half its cuts. The Air Force, for instance, had planned to reduce its civilian workforce by some 900 positions and leave 7,000 jobs vacant. It had said that going forward, its Cyber Command would
rely more heavily on uniformed personnel
than its current mix of civilian, industry and military workers.
Other Concerns
The sequester has created huge uncertainty surrounding the 2014 economy, according to Michael Hicks, director of the center for business and economic research at Ball State University. "Arriving at a budget deal, even not an especially good one, is a much-needed relief from the worries about the Affordable Care Act and general sluggishness of the economy," he said. Nearly half of CFOs polled by Duke University and CFO Magazine said they were
reluctant to hire full-time workers
due to the health care overhaul. A survey of 400 U.S. CFOs found that 1 in 5 companies will likely make fewer hires in response to the law, 1 in 10 may lay off current employees, and more than 40 percent said their companies will consider reducing some jobs' hours to fewer than 30 or use part-time workers instead of full-timers. Janulaitis said mid-size companies in particular are reluctant to hire and plan to use contractors. A number of CEOs he's spoken with lately fear the country could fall into a second recession because of additional regulation, he said.