With IT budgets up, salaries increasing and more companies investing in training, it's a
great time to be in the IT job market
, says Leon Kappelman, a professor at the College of Business at the University of North Texas. Kappelman, who focuses on IT management issues, was part of the team that compiled the 34th annual
Society for Information Management IT Trends Study for 2013
. "It's a good time to be a geek: Salaries are increasing, money going to training is increasing -- which is typically a sign of employers trying to keep their IT people -- and we see turnover increasing, which is typically a sign of a healthy IT job market," Kappelman told InformationWeek. Indeed, 62 percent of the CIOs recently surveyed by staffing firm
TEKsystems
said they
expect their IT budgets to grow
in 2014. That's up from last year, when just half said their budgets would grow.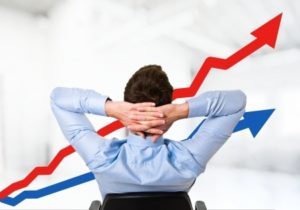 The higher budgets translate to raises for IT staff, TEKsystems found. Some 47 percent of respondents said they planned to increase their full-time IT employee headcount, while 46 percent expected to hire more temporary IT workers. Meanwhile, a survey by
Accenture
noted the
trend toward increased training
. The 400 executives at large U.S. companies in that study said IT skills were their biggest need. It also found that 52 percent of workers are receiving formal training through their companies. Kappelman said several data points in the SIMS study indicate that IT departments are becoming more business focused, an idea that companies have been stressing for years. However, the metrics companies use to evaluate IT projects continued to focus on schedule, budget and customer satisfaction. Ranking much lower were increasing the number of products and services, creating innovative ideas and contributing to revenue growth. "The message to senior management is quit bitching about IT not being strategic, and change their incentives," said Kappelman. "If you want them to be more strategic, pay them to be more strategic."