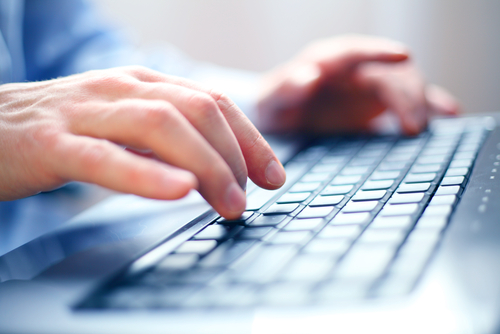 Northern California is synonymous with tech in the minds of many people, but a new Dice analysis of data from the Bureau of Labor Statistics suggests that the demand for those trained in computer systems design and related skill sets extends across the whole state.
Click here to find a tech job in California.
The analysis of BLS data (categorized as Professional and Business Services, Computer Systems Design and Related Services) focused on seven metro areas, some of which did better than others in the first half of 2014. For example, Los Angeles—Long Beach—Glendale saw the number of employees working in the computer industry decline by 2.4 percent this year, to 28,000 employees, even as Oakland—Fremont—Hayward enjoyed an increase of 5.3 percent (to 25,600) YTD. In addition to the percentage increases and decreases, this chart includes total industry employment for each area (as of July 2014):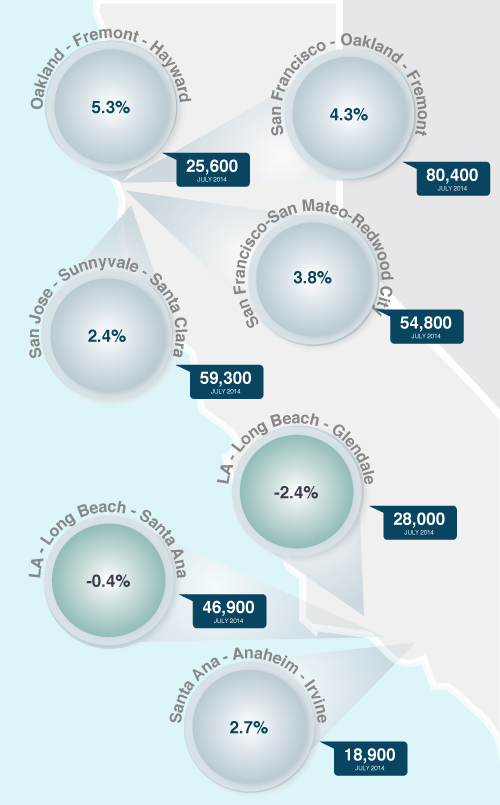 When the analysis is expanded to encompass employment patterns between 2004 and 2014, the areas covered by the data share one thing in common: all enjoyed rising employment through 2008, when the Great Recession hit; all saw employment dip in the aftermath; and now, six years later, all have seen most of those jobs return. In each of the seven locations, in fact, the upswing in employment has been underway for three or four years, with at least some of that growth fueled by an ever-hotter tech sector. While southern California hasn't quite retaken its peak employment of a few years back, northern California and its tech boom have more than made up for any jobs lost before the Recession.
Upload Your ResumeEmployers want candidates like you. Upload your resume. Show them you're awesome.
When it comes to creating tech jobs, California's advantages are diverse. It possesses a plethora of quality universities with robust STEM departments, along with startup accelerators to foster innovative ideas. San Francisco, Los Angeles, and other cities host clusters of tech companies with a constant need for
developers
,
software engineers
,
programmers
,
UX designers
, and other specialized professionals. Those cities boast the infrastructure and attractions to support and entertain those professionals when they're off the clock.
Another recent Dice analysis of data
from the Bureau of Labor Statistics placed California eleventh among the fastest-growing U.S. states for technology jobs, outpaced by Texas, Florida, North Carolina, and others. Despite that slower growth-rate, California's tech industry is so massive that the state still managed to rank second with regard to actual number of positions added in 2014. While competing states have spent the past several years attempting to cultivate homegrown tech industries via a combination of tax and manufacturing incentives, it could be some time—if ever—before many of them create tech hubs that rival
Silicon Valley
.
Related Articles
Images: Antonov Roman/Shutterstock.com, Dice