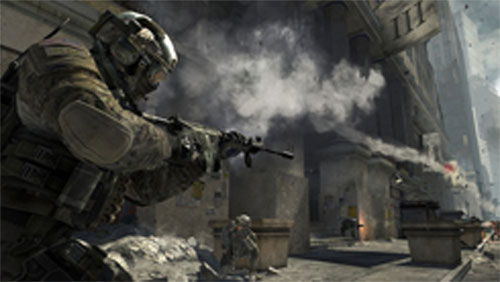 Call of Duty: Modern Warfare 3 pulled in $400 million in North America and Britain Wednesday alone, a record open, with more than 6.5 million units moved. So Activision isn't just calling this a game launch, but "the biggest entertainment launch ever," which comes on the heels of two earlier record-shattering launches by the company: Call of Duty: Black Ops and Call of Duty: Modern Warfare 2.
Millions of fans attended more than 13,000 midnight openings at retail stores, giving the event a vibe that only one other brand has ever come close to:
Harry Potter.
But even young Harry never raked in that much cash in 24 hours. Brags Activision:
Life-to-date sales for the Call of Duty franchise exceed worldwide theatrical box office for 'Star Wars' and 'Lord of the Rings,' two of the most successful entertainment franchises of all time.
To coincide with the launch, Activision said it donated $3 million to the Call of Duty Endowment, a non-profit, public benefit corporation that seeks to provide job placement and training for veterans. That's certainly the least the company can do given the kind of money it's making with its military-themed titles. Here's a
trailer
. Turn up the volume.
[youtube http://www.youtube.com/watch?v=zuzaxlddWbk?hd=1&w=640&h=390]