We've seen smartphone and tablet specs ramp up sharply lately, with quad-core processors, gigabytes of memory, continuously evolving -- even open -- operating systems and ever larger physical dimensions. So the question is: What's next? If you've purchased a smartphone lately, the changes are ho-hum. Developers have picked up where enhanced performance left off by introducing a steady stream of new applications and services. We seem to have an app for everything now. Yawn. Fortunately, manufacturers are breaking out of the incremental single-device hardware/software upgrade paradigm and starting to explore creative new areas like
peripheral and modular computing
. This is
fertile ground
for imaginative designers, engineers and developers.
CIO.com
says that the hot jobs of 2014 will incorporate these areas of expertise. Here are a few interesting projects that will get you thinking about where you might position yourself over the next year or two.
Galaxy Gear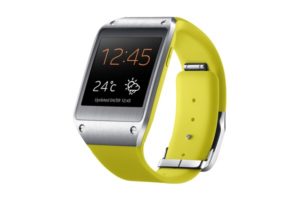 Galaxy Gear
is a little smartwatch device that links to a Galaxy Note through NFC and Wi-Fi Direct connections. It's an accessory device, much like a Bluetooth headset, except with a screen, sensors and its own processor. The idea is for the device to act as an always on (you) notification, location and app interface, strapped right there on your wrist. The thing is pretty limited, as you'd expect with a first-generation device. It only works with the Samsung Galaxy Note/Note 3 and has about 70 apps. Integration with the phone's apps is a bit sparse, as well. According to
Trustedreviews.com
, the Galaxy S4 is being upgraded via Android 4.4 in January to allow communication with the watch. The Note 2 and S3 may follow suit later in Q1. It's anybody's guess as to when the device will work with other vendors' phones.
Samsung
is pretty savvy with marketing tech and I think this type of product certainly lends itself to innovative consumer benefits and services.
Jawbone Activity Armband
The
second generation Up 24 wristband
tracks activities such as your sleeping habits and exercise routine. Tracking and interaction are coordinated with apps on iPhones. The device utilizes the new Bluetooth Low Energy radio technology to connect to compatible devices. An Android version is in the works.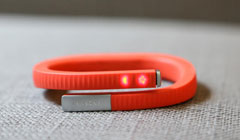 Bluetooth LE has come on strong as a viable tethering link between wearable devices. First generation UP devices were tethered by a USB cable connection. The technology promises much lower power consumption than traditional Wi-Fi or conventional Bluetooth connections and has been seen as a wave of the future for short range communication between devices.
Project Ara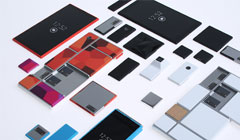 Motorola's Ara
, a do-it-yourself smartphone, is a departure from the pack. It's a basic exoskeleton that lets users swap modules in and out according to their needs. Want to upgrade? Swap in a new processor. Want a low-cost phone? Choose basic modules to construct your device. Selling extras is an age-old twist on new revenue streams applied to phones. Somebody has to design the modules, create the hardware libraries and engineer the infrastructure to support this notion of the customer-designed phone.
Ubuntu Phone
Lastly, how about a completely different operating system? Just think what cool applications, servers, and services you could build if you had Linux on your phone.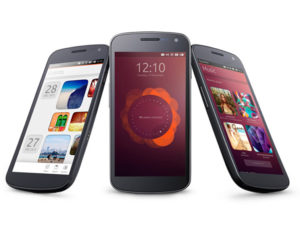 Ubuntu
has been diligently working for the past year on that very project. They've engineered a slick, fast experience that will run on any number of devices. Developers can use the SDK to build native or lightweight HTML5 apps that are easily ported to the phone or desktop computer using the same drivers as Android. They also have support from
T-Mobile
and
Verizon
. It's hard to say where Linux on a smartphone will go since
Apple
and Android have a pretty solid lock on the market. However, when you start connecting the dots between Linux, network servers, the cloud, external wireless devices (like the Galaxy Gear or Up24) and a mature, knowledgeable developer community, Ubuntu Linux on phones might be a very interesting niche indeed. Mobile hardware and software is evolving at a feverish pace and developers have an incredible number of options for creating new products and services. The last decade has seen the rise of social everything, and now we're seeing a resurgence of new non-phone devices, multiple paths to connectivity and the focus of smart people who dream up all this cool stuff.