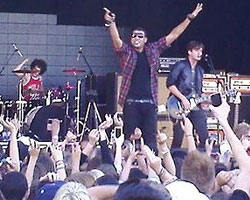 With the IT unemployment rate running
about half
that the overall economy's – the Bureau of Labor Statistics recently put it at 3.3 percent for IT compared with a wider 7.8 percent nationally – workers with in-demand skills are coming to realize the extent to which they're in the driver's seat with employers. In some quarters, they're said to be quite picky about the offers they'll entertain. In others, the holdover uncertainty from the recession makes staying put feel like a better option. To get some insight, we talked to recruiters across the country.
It's Harder to Poach
Robert Byron, principal consultant for the IT division at WinterWyman Search in Boston, says candidates are hesitant to make a move. "If they're the last ones into a company, if there's layoffs, a downturn in the business, they're the first ones out of there," he observes. For those who are looking around, candidates with in-demand skills tend to be more selective in offers they'll consider. They'll look carefully at a prospective employer's line of business, industry and technology. "If there's something about [their existing] job they don't like, they'll consider a move," says Byron. "But they're going to vet that company much more carefully." Sheila Robinson, technical recruiter for Atlanta staffing firm Agile, sees another dynamic at work: candidates being overwhelmed with multiple offers, especially .NET developers (who are in particular demand in her area), Java developers and experts in other technologies now seen as hot. "Sometimes what makes [a candidate] decide to take one offer over another is the technology they're using," she says. "If they're not on .NET 4.0 framework or MVC architecture, or the company has older legacy systems, candidates will turn up their nose." Candidates also might be looking for perks like flexible schedules or the option to work at home a couple of days a week.
Increasing Clout
David Chie, chief operating officer at Palo Alto Staffing Services, sees candidates becoming more aware of their clout. He says some contractors are paid so handsomely -- especially those working with technologies such as Dynamic AX and GWT, for instance -- that they're unwilling to take permanent positions. "In general, there's so much opportunity, so many options," Chie says. "When you put a lot of choice in front of someone, it can be very difficult for them to make decisions. People are unsure which is the better opportunity." And because many offers are close when it comes to pay and benefits, things like equity and company culture are often keys to the candidate's decision. "That's more important than it's ever been," says Chie. "Decisions are being made on other factors than pay and such." In the past 30 to 45 days, Chie's his company has had a huge influx of Java requirements, he says, and difficulty filling contract positions with Ruby on Rails.
[youtube http://www.youtube.com/watch?v=rOHadF_ZIiM&wmode=window&h=315&w=560&h=315]
Make Me a Better Offer
Stephen Van Vreede, a Rochester, N.Y.-based resume writer and career strategist at ITTechExec.com, sees IT pros less willing to jump ship unless they receive a really strong offer. And, he sees increased concern about how secure the potential employer is. "Sometimes people are at a certain stage in their career where they're thinking more about quality-of-life issues," he says. "Sometimes they're looking at going from a 24/7 environment to not being on call around the clock, or to remote work or flexible schedules. But the offer in totality has to be good enough to make them go outside their comfort zone and make the jump." When it comes to hiring the best candidates, many companies make it the process more difficult than it needs to be. For example, some get their searches off on the wrong foot: Because they still see the economy as in rough shape, they think they don't need to make particularly generous offers. Says Van Vreede: "They mistakenly pursue candidates with the idea, 'Hey, we don't have to pay you what we would have had to in 2006.'" For other employers, the challenge is a longer hiring process. Jim Thompson, general manager of the IT division at executive staffing firm Lucas Group, says companies are so cautious about hiring – "contemplative," as he put it – that they lose candidates, then are surprised when it happens. "We're not seeing hesitance among candidates to move to solid opportunities," Thompson says. "They don't seem to be concerned that the economy's bad, but they get bogged down in all the things surrounding an offer, such as relocation. [Candidates are] demanding higher numbers, and companies are having trouble bellying up to the bar to pay to get the skill sets they're looking for." Image:
Wikimedia