A recent study by UBERCEO, a Web site that follows the activities and actions of chief executives, examined the social media habits of Fortune 100 leaders and revealed that most aren't participating in the current interactive communications frenzy.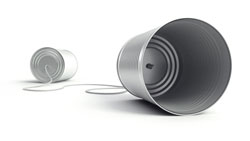 Indeed, most executives avoid sharing their thoughts and activities with the outside world because they're too busy to participate, are afraid of violating regulations, or are unaware of the potential benefits of leveraging social media.
So if you're looking for executive visibility and opportunities to advance your career, volunteer to serve as your company's social media czar. Work with execs to help them gain comfort with the technology, or assist in the development of a corporate communications strategy designed to increase the company's visibility and promote its products and services to potential customers via social media.
Here's a summary of the data from the study:
Only two CEOs have Twitter accounts.

13 have LinkedIn profiles. Of those, only three have more than 10 connections.
81 percent don't have a personal Facebook page.
Three quarters have some kind of Wikipedia entry, but nearly a third of those have limited or outdated information.

Not one Fortune 100 CEO has a blog.
-- Leslie Stevens-Huffman