IT hiring is expected to heat up during the first half of 2014 in Silicon Valley and San Francisco, according to a
Robert Half Technology
survey of the area's CIOs. That's good news that comes after two surveys from other organizations that described
lackluster IT hiring nationally
in November.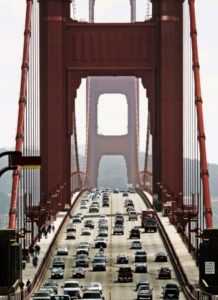 Bay Area CIOs are feeling more bullish about hiring than they were when questioned about the first half of 2013. Among other things, RHT found that:
20 percent of survey respondents plan to add more technology staff between January and June, compared with 13 percent for July through December 2013.
68 percent of respondents plan to hire only for open IT jobs, compared with 65 percent for the second half of 2013.
Perhaps even more telling is the percentage of CIOs who say they plan to freeze IT hiring or cut their IT staff. The percentage of CIOs planning to put IT hiring on hold is expected to fall to 11 percent for the first half of the year, compared with 15 percent for the second half of 2013. And the percentage of Bay Area CIOs who plan to cut their staff is a dramatic 0, compared to 6 percent six months ago.
Will 2014 Bring Better Business?
The CIOs expect the new year to bring a better business climate, where companies will loosen up their purse strings to invest in IT projects. A sizable 74 percent of Bay Area CIOs say they're "confident" their businesses will invest in projects during the first half. That's up from 69 percent during the last half of this year. Driving that optimistic outlook could be estimates like those found in
IDC's world-wide IT spending report
, released last month. The researcher said that it expects tech spending to accelerate next year, rising by 5 percent as the U.S. and European economies return to a growth mode and China's economy rebounds.
IT Skills in Demand
With all this projected IT hiring, some folks may question where the specific jobs will be. RHT's answer is in data science and product management. "With ever-increasing amounts of data that needs to be collected and analyzed by companies, we're seeing a surge in demand for data scientists," said Megan Slabinski, RHT's Bay Area district president, in a statement. "Product management is another area in high demand, since the ability to define a product and work on it from inception to launch is of great importance to companies with product offerings." In September, the number of available Big Data jobs
jumped 13 percent year-over-year
. And while those jobs weren't solely for data scientists, the rise does point to overall demand for the sector.