With the release of a
December jobs report
called the worst in three years, Janco Associates CEO Victor Janulaitis continues to warn of gloomy prospects in the IT job market. By his count, just 3,200 tech positions were added in December, bringing the total to 15,900 in the past three months.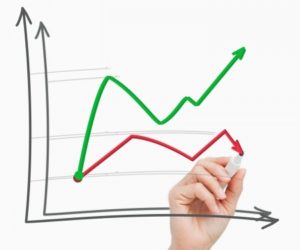 That grim assessment trended with the layoffs the computer sector encountered during the month, which reached 5,578 – up more than five times the level for the same period a year ago, according to Challenger, Gray & Christmas, a Chicago outplacement firm. However, Challenger Gray is forecasting a
strong year for the computer industry
in 2014.
Reading the Tea Leaves
December employment figures from the Bureau of Labor Statistics are a mixed bag for the computer sector.
Telecommunications, up 1,700 jobs.
Data processing, hosting and related services, up 500.
Other information services, down 400.
Computer systems design and related services, up 1,400.
Management and technical consulting services, up 3,900.
Manufacturing of computer and electronic products, down 2,400 jobs.
Janulaitis counts just the first four categories on that list, while
other IT job market estimates
from industry groups such as the TechServe Alliance include the others. Janulaitis says he remains especially concerned with the continuing decline in the labor market participation rate. "The employment data is not as good as the fall in the national unemployment rate suggests, and it seems to be worse for IT pros," he says. "If you factor in the participation rate, the true national unemployment rate would be around 12 percent. That data is causing many companies to consider whether they should expand IT staffs." Based on
recent interviews with 102 CIOs
, Janulaitis believes companies have become more cautious. Apparently, the recent budget deal to
blunt the effect of the government sequester
didn't eliminate all the related job cuts.