By Myra Thomas
Spots for API developers, design engineers and product managers are growing along with the push for seamless integration of Web and mobile applications. As with many areas of tech, job titles among those who know APIs can be flexible in terms of what they do, and vary from company to company.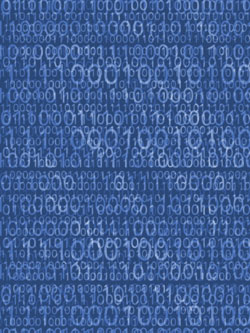 One role, the API evangelist, is new and growing. Alex Gaber, an evangelist for CA Technologies, describes the job as a combination of software developer and sales developer. "I help our customers drive more value from the APIs they run on our platforms," he explains. While having programming expertise is important to the role, it's not everything to a job that's really about bringing the technical and business sides together. Observes Gaber: "Programmers who want to hide behind the curtain will lack the understanding of the value the customer derives from the product." Understanding the customer's view, obviously, is key.
Moving Up the Food Chain
To grow, Gaber recommends looking for opportunities at companies that provide API management tools, as well as those that sell tech in the form of APIs. But big companies -- like MasterCard,
The New York Times
, Netflix, Visa, Ford and GM -- are also forming API teams. "I hear of large signing bonuses and salaries here in San Francisco," says Gaber. While the number of companies that provide tools for developers are also growing, jobs there aren't as lucrative. The good news is that companies are cropping up every month to deal with various problems and pain points in APIs and integration. Not surprisingly, interest in API management vendors is heating up. In April, data integration company MuleSoft acquired ProgrammableWeb,
Intel
purchased Mashery, and 3scale announced $4.2 million of new venture capital funding. Just this month, CA Technologies finalized its acquisition of Layer 7. If the area sounds interesting, now might be the time to brush up on your API design fundamentals. Besides texts on the subject, you'll find a lot of information and expertise at local meetups and conferences. But hands-on experience might be the most effective way to learn. "Most importantly, I think just start to tinker and build composite apps so that you can experience the high points and the low points of consuming APIs," says Sumit Sharma, MuleSoft's director of API strategies. "And if you're feeling energetic, then create an API yourself."
Myra Thomas is a freelance writer based in New Jersey.