[caption id="attachment_12004" align="aligncenter" width="600"]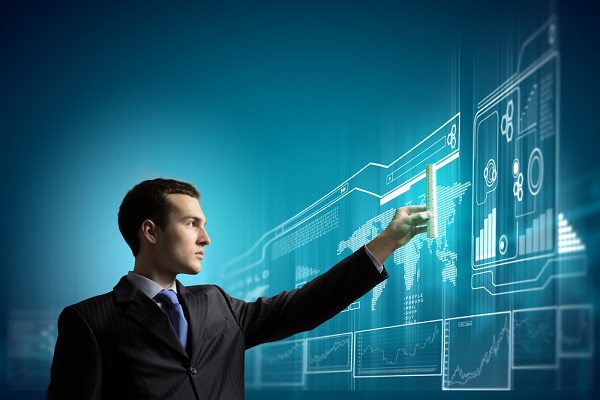 Enterprises can take advantage of the same SDN benefits predicted to save telcos $4B by 2017.[/caption] A new study designed to find ways for telecom providers to save money while expanding their 3G and 4G wireless networks also found that virtualized networks could save enormous amounts of filthy lucre for any organization expanding or overhauling an enterprise network. Demand for mobile-network bandwidth is growing so quickly that it will outstrip the capacity of wireless telecom service providers by more than 16 petabytes worldwide by 2017, even if wireless providers keep investing an average of 17.5 percent of their operations budgets per year on expansions and updates, according to
a Strategy Analytics study released in February.
That Strategy Analytics' report estimated telcos would have to spend an additional $9.2 billion between now and 2017 to keep from creating such a huge "backhaul gap," which is the difference between demand for bandwidth and the ability of telcos to provide it. A follow-up study released Aug. 29 found that Software Defined Networking (SDN) has the potential to increase the efficiency of complex networks enough to save telcos more than $4 billion in capital expenses by 2017,
according to the Strategy Analytics
report
sponsored by telco-equipment vendor Tellabs. (Full text PDF of the study available
here.
) For telco providers, the biggest cost savings ($1.116 billion) would come from the ability to create a single virtual network out of all the various network types within a metro area, including all wired, mobile, private, public, enterprise and residential connections. Consolidating traffic from WiFi, cellular, wired IP, MPLS and other WAN networks into a single virtual network would lower operations costs by allowing many networks to be managed from a single console. More importantly, the ability of SDN to manage and shift traffic from one network segment to another would reduce the capacity network owners would have to build, by making more efficient use of available hardware and bandwidth: primarily by offloading traffic from overloaded or high-cost network segments to those with more capacity. Offloading WiFi and video traffic from wireless to wired IP networks transparently and automatically, for example, could save telco providers $1.02 billion by 2017, the report predicted. Some of the categories in which Strategy Analytics predicted would yield big savings are relevant primarily to telcos, not corporate networks and datacenters. Managing LTE rollouts and cloud-based Radio Access Networks, for example. The overall savings from abstracting the hardware and transport layers of multiple networks into a single virtual network that can make the best use of all available network resources, on the other hand, is one of the economic forces driving growth of SDN, according to market research firm Infonetics. Large companies (also under pressure to expand and aggregate networks to keep up with mobile employees, BYOD and other resource-intensive networked applications) may not fully appreciate the potential of SDN to cut down on capital expenses as well as operational costs, however. Of the 71 percent of companies planning to roll out SDN during the next 12 months, a third are doing so primarily to cut operational costs,
according to a survey of 1,300 companies released in May by Cisco Systems.
Another third are interested in SDN for its ability to automate network provisioning and management, which is another way to cut the cost of network maintenance and operations. A July study sponsored by network-equipment vendor
Brocade found only 20 percent of the 1,750 IT pros surveyed listed capital-expense savings as one of their goals for SDN.
Other potential benefits (including increased productivity, better access to real-time information, improved user experience and data security) confirm the findings of a number of studies showing that even datacenter managers interested in SDN don't always know what it is or why they want it. An April study from Tail-F Systems, for example, showed 97 percent of those polled are interested in SDN, but
only 51 percent could pick an accurate definition of it from a multiple-choice list
. However, the efficiency and optimization of existing resources – and the potential of optimized networks to help avoid the need to spend more to increase capacity in the short term – is unquestionably one of the greatest potential benefits of SDN and virtualized datacenter technologies in general. The most efficient approach – in both technological and financial terms – is to make better use of what you already have.
Image: Sergey Nivens/Shutterstock.com