Roundup: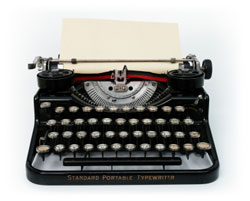 Facebook's "App Economy" Has Created 200,000 Jobs:
Research from University of Maryland contends the economy in and around Facebook applications has added at least 182,000 new jobs and contributed more than $12.19 billion in wages to the U.S. economy this year. An even more optimistic analysis says the numbers are more like 235,644 jobs and $15.71 billion. The study counted jobs created in the app industry (direct employment), in other sectors as a result of Facebook's ecosystem (indirect employment), and the economic value of all those jobs.
TechCrunch
Sign Up for a Government Tech Fellowship:
The White House has launched a "Technology Fellows" program to find more qualified IT pros for government IT positions. The program seeks recent graduates with significant experience for a two-year appointment. Students who are completing a graduate degree this year from a qualifying university are eligible. Winners will be given rotational assignments in the government. The deadline is close.
Technology Fellow applications
must be in by this Sunday, Sept. 25.
Computerworld
Is Yahoo! "The Purple Titanic?"
Recruiters have their eyes on the armies of potentially disgruntled Yahoo! employees who see no way for the troubled company to find its way out of its current mess. With revenues falling and good ideas reportedly going nowhere, one employee says the former Internet king is "lost in the fog" and behaving more like an old-line firm than a Google-like innovator. "Everyone at Yahoo these days is suffering from re-org fatigue,'' said one veteran. "It's distracting and it's demoralizing.'' Adds a former executive: "Yahoo has a ton of great and innovative ideas, but the execution is the problem. Getting cross-functional teams to work alongside one another is a challenge for any company, but it seems to be even more inhibiting for Yahoo!''
SiliconValley.com
As Palm Fades, HP Pink Slips 500 In webOS Division:
HP, which just
named former eBay chief Meg Whitman
as its CEO, confirmed that its latest convulsions will result in the layoff of hundreds of employees, most from the webOS operation. The company didn't specify numbers, but reports peg it at 500. HP is closing or selling its PC division and is considering licensing part or all of webOS to third parties. HP got the OS as part of its deal to acquire Palm in 2010.
ZDNet
Google Faces Congressional Questioning:
Google Chairman Eric Schmidt appeared before a Senate antitrust panel Wednesday to answer questions about the company's allegedly anti-competitive behavior. Google's rivals argue it manipulates search results in favor of its own commerce offerings, shutting out competitors who have no choice but to stay with it because Google generates so much of their Web traffic. "Is it possible," asked Senator Herb Kohl (D-Wisc.), "for Google to be both an unbiased search engine and at the same time own a vast portfolio of Web-based products and services?" Schmidt said yes and even brought up the specter of Microsoft's anti-trust problems from the '90s, saying Google can learn from the mistakes of others.
The New York Times
Adobe's Flash Faces an Uncertain Future:
Adobe announced Flash Player 11 and AIR 3 for creating "immersive" application experiences across devices and platforms, but industry watchers are wondering why. HTML5 technologies don't require plug-ins like Flash to enable multimedia features, and critics like Steve Jobs have called it a resource-hungry relic of an earlier Internet generation. Flash Player isn't offered on Apple's iOS devices, nor is it available on Windows Phones or BlackBerry smartphones. Additionally, Microsoft says that Internet Explorer 10 will not offer plug-in support, and that HTML5 will be the platform for Windows 8-based mobile devices although the desktop version of IE10 will continue to support plug-ins.
Network World
Upcoming Tech Events
TechRepublic Live 2011
September 28-30—Louisville, Kentucky To help IT professionals thrive in today's swiftly changing business environment, this live event will tackle some of the biggest issues bearing down on IT departments, IT leaders, and IT administrators including supporting employee-owned devices, dealing with security and privacy issues, cloud computing and SaaS, open source adoption, and the social media challenge.
Interop New York
October 3-7—New York Interop provides knowledge and insight to help IT and corporate decision-makers achieve business success. Through in-depth educational programs, workshops, real-world demonstration and live technology implementation in its InteropNet program, Interop provides the forum for the most powerful innovations and solutions the industry has to offer.
Seattle Interactive Conference
October 5-6—Seattle This event celebrates the convergence of online technology, creativity and emerging trends in one of the world's most innovative cities. SIC brings together entrepreneurs, developers and online business professionals from throughout the U.S. and beyond for a powerful combination of in-depth presentations, networking opportunities, and uniquely Seattle social events.