The federal government's latest effort to recruit tech talent aims to mimic a scrappy startup–though it's not clear how nimble it can be considering all the regulations involved.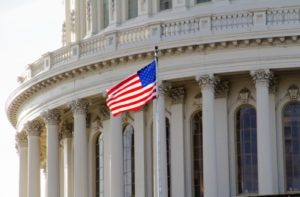 Called 18F, the operation takes its name from its Washington, D.C., street address. One of its first projects was to create a repository of information for college-age victims of sexual assault,
NotAlone.gov
.
Click here to see jobs in Washington, D.C.
The effort is building on the success of
the Presidential Innovation Fellows program
, through which the federal CTO sought "badass innovators" for government service. The idea is to hire up to 200 "world-class coders" to work in Washington, San Francisco and possibly elsewhere. Despite the sense of mission and an array of opportunities that should in theory appeal to a younger generation, barely 4 percent of computer science and mathematics graduates go to work for the federal government. That's particularly sobering when you consider
the wave of retirements
the government's now confronting. In 2013, the percentage of federal workers under the age of 30 hit an eight-year low of 7 percent, and in a recent poll just 2.4 percent of engineering students rated government as an ideal place to work. Although a few federal agencies have obtained some sort of relief from regulations that hinder their ability to offer salaries competitive with the private sector's, bureaucracy often remains a deal-killer. The build-it-first mentality of a startup, after all, is vastly different from government's ask-permission-first culture. "This [18F] is the place to get big things done," Hillary Hartley, 18F's co-founder, told
the Huffington Post
. "If you build something [in government] and it's successful, it is going to touch an enormous amount of people. And that's intoxicating." 18F's stated purpose is to "establish and scale successful models for procuring, building and delivering incredible, easy-to-use digital services to the people and businesses government serves," wrote Lena Trudeau, the General Services Administration's Associate Commissioner for Strategic Innovations, in
FCW
. She said the effort will meet bureaucracy head-on.
Some grumble
, however, that 18F generally operates outside the system and instead should be mapping all the barriers along the way that hinder nimble development.
Related Articles