Many financial companies are struggling to recruit talent to their IT departments as some prospective hires cast a jaundiced eye toward an industry that's been roundly demonized in the past year.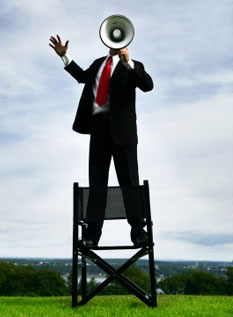 Despite the slow job market, financial CIOs tell Bank Systems and Technology that new graduates as well as veterans often pause before considering a move into finance. "With all that went on in the investment banking area and the press attention, you can't help but think about it," said Thomaz Kunz, senior vice president and director of payments and e-business at PNC Financial. He said the financial crisis's impact on recruiting won't be clear "for another four or five years."
Given the number of experienced candidates on the market right now, and the number of graduating students looking for work, the story comes as something of a surprise. And not all banks say they're having trouble filling key roles. "Let's face it," said Ellen Carney, a senior analyst for Forrester Research, "financial services is the absolute largest industry, and banking is the biggest segment of it. It will continue to be a vibrant place for employment. The pendulum is going to swing back."
Although she hasn't seen many banks struggle with IT recruiting, Carney noted the kind of IT skills in demand has changed. Like their counterparts in other industries, financial CIOs and technology managers want staffers who can make technology "meaningful for the business. The skill mix is changing, but it's still in IT."
In other words, someone who focuses on technology for its own sake are going to have an even more difficult time right now than those who can integrate technology into a company's core business.
For their part, banks view their emphasis on business-focused tech as a recruiting tool. Said Gary Greenwald, chief innovation officer of Citi Global Transaction Services: "If the best and brightest are to come to banks, they need to see this focus. It's central to those who aspire to do higher-order innovation."
-- Mark Feffer