For years you've heard all the bad news about Detroit. Recession bordering on depression, a 13.5 (or higher) unemployment rate. The city is shrinking as people look elsewhere for work. Well, where there is crisis, there is also opportunity. Looking at the numbers on Dice, we discovered that the market has improved for tech's looking for work. So we dug a little deeper and found more positive news about the Motor City. So here they are, five reasons why your next job could be in Detroit.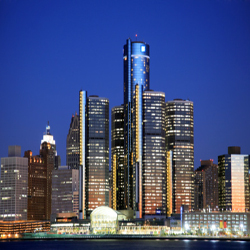 Detroit's economy is improving faster than most metropolitan areas. According to the
Bureau of Labor and Statistics
, of the 49 metropolitan areas with a population of 1 million or more, Detroit experienced the largest unemployment rate decrease from December 2009 (-3.8 percentage points).
--Dino Londis