Ford has big hiring plans for 2014
, planning to bring aboard 5,000 people in the new year -- 3,300 of them salaried employees. That's on top of 3,000 new salaried hires made during 2013.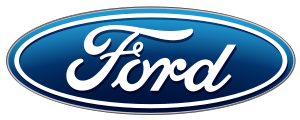 More than 80 percent of the new jobs will be technical professionals who'll work in product development, manufacturing, quality and IT, the company said. It also plans to hire 400 engineers who will focus on powertrain. Ford needs to radically boost headcount as it rolls out 23 new or significantly redesigned vehicles, including 16 in the U.S. "2014 will be our biggest year ever for new product launches in our 111-year history," Ford Executive Vice President and President of the Americas Joe Hinrichs told the media Thursday. "It will also be the fastest and most aggressive manufacturing expansion that Ford has experienced in the last 50 years." Like other automakers, Ford has been on a push to hire software engineers and IT professionals. Earlier this year Vijay Sankaran, IT chief technology director, spoke with
Dice News
about the skills the company seeks. Among them: analytics, Big Data, security and software development.