[caption id="attachment_3518" align="aligncenter" width="613"]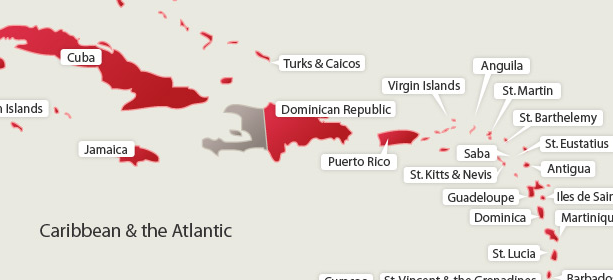 Google plans on integrating Frommer's data into its offerings in some fashion.[/caption] Google plans on acquiring Frommer's travel guide from John Wiley & Sons, Inc., along with the rest of the latter's travel-related publishing assets.
In an August 13 statement
, Wiley indicated that its travel assets "no longer align with the company's long-term business strategy." The publisher also plans on divesting itself of culinary, general interest, nautical, pets, crafts, Webster's New World, and CliffsNotes brands. Instead, it will focus on more technological and scientific areas. An unnamed source told The New York Times'
Media Decoder blog
that Google paid some $23 million for the property.
Buying Spree
This marks Google's second purchase of a popular guide in less than a year. In September 2011, the search engine giant acquired Zagat, with the intention of mining the company's enormous trove of data on restaurants and local points of interest. Zagat scores and summaries now appear in the Google+ Local tab (present on the left rail of the Google+ profile page): [caption id="attachment_3519" align="aligncenter" width="618"]

Google+ with Zagat data.[/caption] "The Frommer's team and the quality and scope of their content will be a great addition to the Zagat team," Google wrote in a statement to the Media Decoder blog and other news outlets. "We can't wait to start working with them on our goal to provide a review for every relevant place in the world." Beyond that, however, the company remained tight-lipped about its future plans, including whether Frommer's data would find its way into Google+ Local alongside the Zagat material. Google has a sizable interest in travel, having acquired ITA Software in July 2010. Flight information from ITA eventually found its way into
Google Flight Search
, a rival to Kayak, Expedia and similar travel-deals sites. Google's acquisition streak reveals a particular conundrum facing tech companies that offer travel and location services: you can assign thousands of the world's best software engineers the task of creating a simple, intuitive interface for ferreting out the best airline fares or restaurants—but sooner or later, you'll need to fill that system with reliable content. Rather than act as a gatekeeper for other companies' information and hope that nothing goes disastrously wrong (it would be bad for everyone if a Zagat-like service suddenly started offering five-star reviews for a crappy taco stand with a "C" health rating), Google and other tech titans occasionally make the decision to buy those content companies and bring their assets in-house. Which means you have some of the most technologically advanced firms in the world relying on old-school publishers, and brands built on paper-and-cardboard books, in order to provide next-generation cloud-based services. Oh, the irony.
Image: Google